This is how kindness can restore Kenya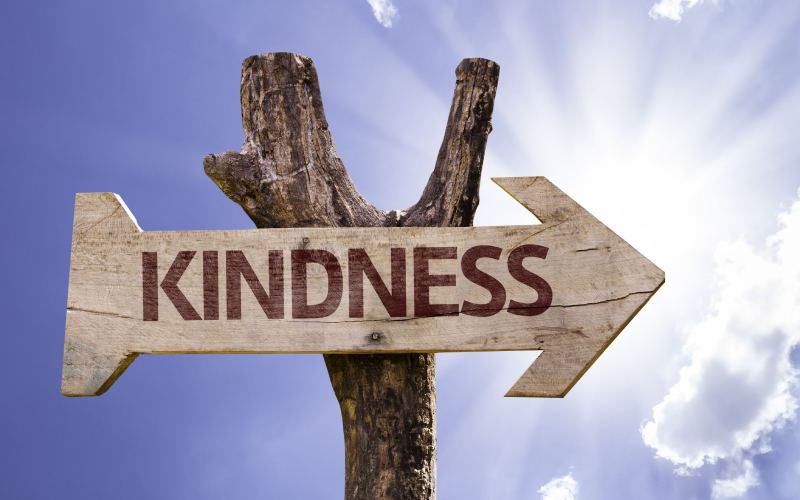 Kindness can restore Kenya from what is ailing us
Former US President Barack Obama's congratulatory message to President Joe Biden contained a powerful phrase that resonates with millions of Kenyans who find themselves in the firm clutches of pain.
"And while our country still faces no shortage of challenges, there is no one I have more faith in to lead us out of them than Joe. This is a man whose life is defined by resilience — who has mastered the art of transforming pain into purpose."
In recent years, pain has swept across Kenya with unbridled ferocity. In 2016, road accidents snuffed out the lives of 3,000 Kenyans. Three years later in 2019, the road carnage claimed the lives of 3,750 Kenyans. In between these years, thousands more lives were lost. Between 2015 and 2020, road accident fatalities and injuries increased by 26 per cent and 46.5 per cent, respectively.
Tragically, this trend is common across sub-saharan Africa. Despite this region having the lowest number of vehicles, it has the highest number of traffic accident deaths.
As such, the pain of losing a loved one has become an unwelcome guest that doesn't want to leave.
A World Health Organisation 2018 report attributed this to low observation and enforcement of traffic rules.
The national and county governments must be kind to road users by transforming the pain of road accidents into purpose. They can do this by designing roads that are kind to pedestrians.
After all, the World Health Organisation recommends that 10 per cent of total road construction costs should be spent on road safety initiatives. Unfortunately, this figure is less than 1 per cent in Kenya.
Another riverbed within which torrents of pain flow forcefully is cancer. This lethal disease is the third leading cause of death in Africa, after infectious and cardiovascular diseases.
Here in Kenya, the annual incidence of cancer is about 28,000 new cases with an annual mortality of 22,000 cases.
Against this backdrop, Kenya is facing a growing high demand for cancer treatments. Tragically, our healthcare system is unable to meet this demand. As such, we must make the ensuing pain into purpose by elaborately increasing our cancer treatment capacity. That will be a practical way of extending kindness to cancer patients and their families.
Even as Kenyans grapple with cancer, we have to contend with bleeding jobs. The Kenya National Bureau of Statistics reported that in 2020 during the first three months of the Covid-19 lockdown, 1.72 million Kenyans lost their jobs. In subsequent months, the pandemic ripped out hundreds of thousands more jobs from the labour market.
We must extend kindness to these Kenyans by guaranteeing their livelihood through new jobs, new business opportunities and new capital.
Pain has also visited innocent children in schools. Barely two weeks ago, perennial bandit attacks forced four schools in Kapedo in Baringo County to close down.
This January in Kapedo, several people together with policemen are among those who have lost their lives to the scourge of banditry.
Kapedo is no stranger to insecurity and has in recent years seen death visited upon it due to armed banditry. Such life-threatening insecurity is not limited to Baringo County.
Earlier this January, Mandera's Governor Ali Roba warned that Al-Shabaab had returned to Mandera and were terrorising residents. We must extend kindness to fellow Kenyans in these conflict-prone territories.
A kind nation cannot allow her people to sink continually into pain. We must therefore work tirelessly to integrate kindness into the national fabric. One of the ways of doing this is through formal education.
In 2017, University of Wisconsin's Centre for Healthy Minds developed the kindness curriculum, whose purpose was to inculcate kindness among pre-schoolers.
We can borrow a leaf from this and begin to teach kindness in our schools.
Pain pecks health from the body as it gnaws the soul. In the last several years, pain has flooded across every sector of Kenya. For every road accident that takes place, there is a family trapped in pain. For every job lost to Covid-19, there are family and friends in pain. For all patients that lose the battle against cancer, there are friends and family entangled in pain.
The one tried and tested weapon which can conquer pain is kindness. As clearly espoused in my green philosophy, 'Kindness entails extending a caring heart and helping hand to fellow human beings, especially those in pain.'
By applying this, we shall convert our pain into purpose. Think green, act green!
-The writer is founder Green Africa Foundation.
www-isaackalua.co.ke