Leaders should start leading by example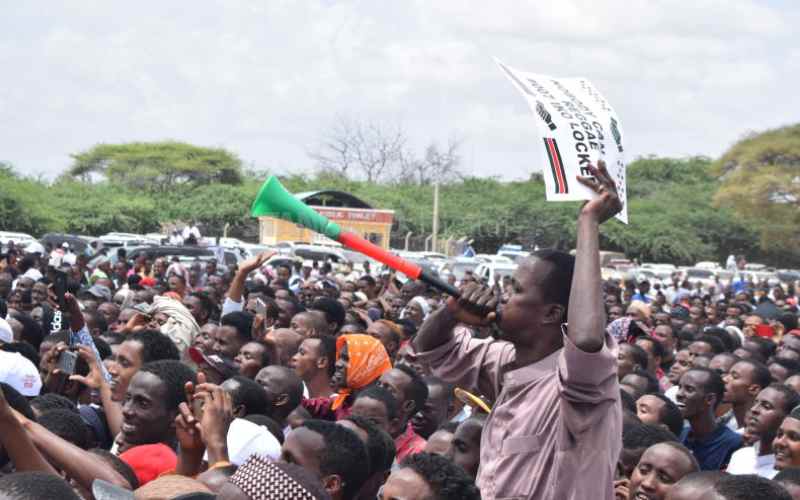 It will be a long time before the concept of democracy falls out of fashion, that is, if it ever will. America, the greatest exemplar of this ideal, under President Donald Trump, has all but eviscerated it. But still, it remains the best system of governance by far. The dust is settling after the unprecedented invasion, by hooligans, of the Capitol building in an undemocratic attempt to stop the US Congress from validating Joe Biden's presidency.
It is clear that America is wounded. The ramifications of last week's invasion will extend to the farthest reaches of the earth. Of these, none will be worse than the loss of image as the world's beacon of democracy. Staff-writer Anne Applebaum of The Atlantic says, "The allure of democracy was America's best asset abroad." She further says, "by far the most important weapon that the United States of America has ever wielded - in defence of democracy, in defence of political liberty, in defence of universal rights, in defence of the rule of law - was the power of example".
The reason public policy falls flat on its face is, many times, because those who initiate it do not always live by it. They seldom lead by example. In Kenya, there is a huge disconnect between the rhetoric of leaders and the expected directive action. A case in point is the use of social distancing and face masks as preventative measures against Covid-19. Leading political figures speak out of both sides of the mouth when they encourage public rallies and other super-spreader events.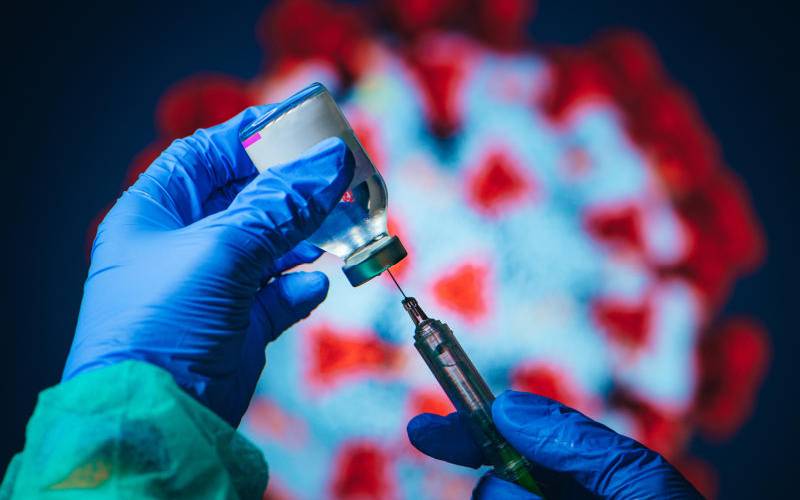 It is the reason why it seems quaint to call for learning under trees in the absence of adequate public school classrooms. Those who propose these 1960s solutions to present-day problems in all probability send their kids to private schools. How much harder it is to resolve public doctors' and health workers' strike when governors who repudiate return-to-work agreements have recourse to expensive private hospitals. How difficult it is to "buy Kenya, build Kenya," when government big-wigs ride in costly fuel-guzzlers instead of locally assembled cars; when they wear imported suits and shoes instead of supporting local textile and leather industries!
If ever there was a compelling case for the power of example, the "Hustler nation" is it. It has gathered massive traction across the country because majority identify with its "rags to riches" narrative. It has caused youth from society's lower classes to aspire to resemble its perpetuators. And its proponents connect with the masses through simple everyday tools and not grandiose projects that appear to have no immediate value to the hoi polloi.
Yet this is a gambit that is not new in world leadership. Former British Prime Minister Margaret Thatcher took exceptional pride in being the daughter of a lowly shopkeeper. She eschewed the trappings of executive privilege, often cooking for and serving her Cabinet in her 10 Downing Street Flat. German Chancellor Angela Merkel's dressing has been described as drab and conservative and yet by it, she has projected authority over the adulating public for years. They appreciate a leader who walks the talk, who is not given to ostentatious display in a society that values thrift.
As President Uhuru Kenyatta nears the end of his final term, he would be well advised to avoid distractions that keep his eyes off the long game. Being dragged into conflicts that threaten to implode his ruling Jubilee Party are some of these. It would serve him well to recognise that calls for a rotational presidency between tribes other than Kikuyus and Kalenjins may be misconstrued to mean an exclusion of the two leading Kalenjin lights from the race to the presidency. Because the composition of his Cabinet was predominantly between these two communities, many will question his motives saying, "you didn't believe in it, why should we?"
But the president can demonstrate a connection to the plight of citizens. For example, by explaining why his administration wants Parliament to approve the enhancement of the already too high debt ceiling of Sh9 trillion to Sh12 trillion. Or by a status update on what became of the Covid-19 billionaires scandal half a year down the line after his 21-day promise of action. Or making public the SGR agreement with the Chinese as promised two years ago. The nation longs for a demonstration of the power of example; of putting behind bars those responsible for our current economic morass. Will this be it?
-Mr Khafafa is public policy analyst