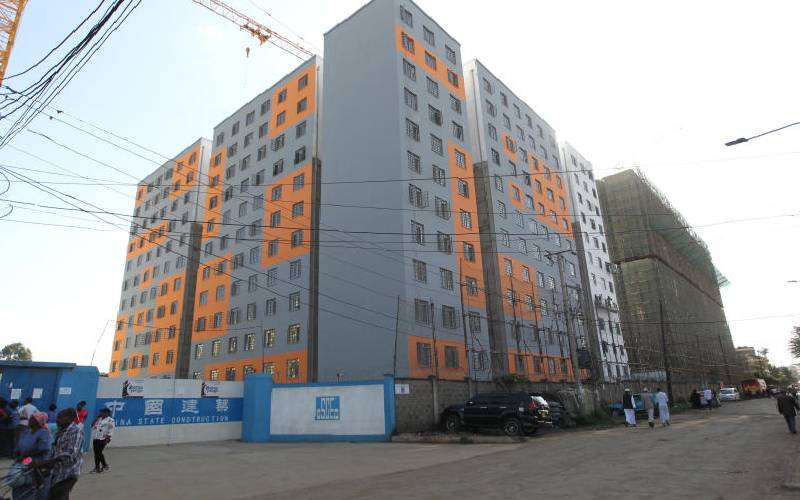 I grew up in Majengo Chura right opposite the Coast General Hospital in Mombasa. Home was a typical Swahili house with four rooms that opened up to a small open courtyard. There was a small pit latrine toilet in the corner. When it rained at night, it was a race to get to the toilet before you got too wet.
My greatest fear was that the large cockroaches that seemed to peek at you as you did your thing would jump and bite me. The neighbouring council estates seemed posh those days. Fast forward 30 years later and all those estates have been completely run down.
Most of them are leaking, have no water and have bust sewage pipes. Any pretence at social amenities have all but disappeared. The council long ago stopped maintenance work. The houses have been condemned to disrepair and neglect. Surely we are entitled to better accommodation.
In 2007, I saw social housing in Malaysia for the first time. They were not exactly fancy, but the two-bedroom apartments were being sold to low-income citizens for the equivalent of Sh2 million. If Malaysia could offer such, I told myself, Kenya could do so too.
Read More
Margaret Thatcher started a housing revolution in the United Kingdom when she privatised and sold all the council flats to residents. These flats had turned into slums and drug dens where some people often urinated on the corridors because they simply did not care. As soon as Thatcher sold the apartments to the residents, things changed. They started repairing their flats and maintaining their neighbourhood. Today, these houses are amongst the most valuable property in central London. This is what ownership does.
We have to change our former municipal estates. But unlike many of the council flats of London, most of our flats are beyond repair. Replacing them with new flats which are owned by residents is critical to upgrading our lives. During and after construction, thousands of jobs and business opportunities will be created. There will be many opportunities for the youth.
But before then, several critical issues should be addressed. First, the tendering process for the project must be fair and transparent. Second, there has to be public participation to incorporate all views before the project starts. Third, residents need to get a relocation allowance before they are moved to temporary abodes to pave way for construction.
Fourth, existing tenants must be assured that they would be the first beneficiaries of the new flats. And finally, a few businessmen should not be allocated as they would end up renting them out, defeating the purpose of social housing which is to encourage home ownership. Sixth, construction of these houses should be in synch with the realities on the ground. If the city does not have water and reliable power supply, then building anything more than four stories would be tantamount to creating vertical slums.
That said, social housing will remain a pipe dream unless the government thinks outside the box. Government has land but lacks financial resources to build hundreds of thousands of houses needed. Consequently, there is a need to do public-private partnerships with developers. Low-cost housing is not very profitable, so the government should offer incentives to encourage developers to build them. That could be in the form of lower taxes and tax-free imports. In many countries, developers are compelled to build low-cost houses as a prerequisite for approval to undertake high-cost developments.
Second, the cost of interest is still high and the government should work with the banks to provide low-cost financing for the social housing sector. That was supposed to be done by Kenya Mortgage Finance Bank, but it's taking a long time to take off. Third, the government has to balance between protecting the public interest against the developers' need to make adequate returns on their investment.
Our biggest challenge, however, is populist politicians. Redevelopment always faces resistance from residents. Most of the resistance is borne out of fear that they would lose out on the new developments. It is only when the benefits are self-evident that people realise that their fears were unfounded; that benefits far outweigh the losses.
Politicians, particularly those who have no solutions to offer, usually ride on the wings of such discontent to derive quick political gains.
Change is difficult and often traumatising, but our cities desperately need investment to grow and create opportunities. If growth is to come people will need the courage to change. Owning our homes is the first step.
Mr Shahbal is chairman of Gulf Group of Companies