The secret to good health is taking care of our environment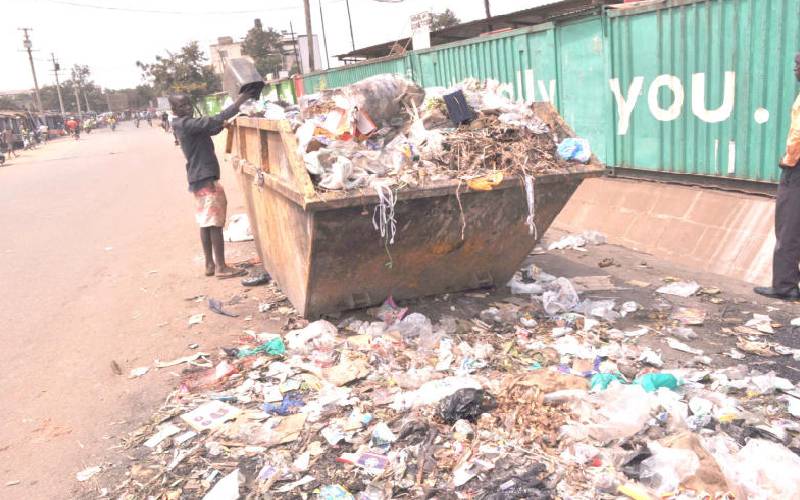 Our environment is like our umbilical cord; it is through it that we gain access to the basic necessities of life.
Our health and wealth are hidden in our environment. The air we breathe, the food we eat and the water we drink are all supplied by our environment.
The quantity and, most importantly, the quality are a sum total of how humanity treats the environment. While it is obvious that man should take care of his environment, sadly this is seldom the case.
The World Health Organisation defines environmental health as a profession concerned with the prevention or controlling of diseases, injuries and disabilities related to interactions between man and his environment.
We are all environmental health professionals because through our daily acts, we either treat or injure our environment.
We commune with our environment every second of our lives. It thus supports every many aspects of our lives. It is from the environment that we get exposed to hazardous physical, chemical and biological agents through the air we breathe, the water we drink and the food we eat.
Many studies have tied the quality of human life to environmental health. The irony of it is that human behaviour and activities determine environmental health, which subsequently affects the quality of our lives.
Recent events help shed light on the centrality of our environment to our health. One of the theories on the origin of the new coronavirus (Sars-CoV-2) that has wreaked havoc globally points to abuse of some environmental laws when some sanitary standards were not observed.
Floods and mudslides
We can easily lose our shield against novel diseases if we do not treat our environment well, and that is evidenced by this pandemic.
Kenya has recently experienced floods and mudslides that have been blamed on climate change. While that is the case, destruction of forests and clearance of vegetation cover have exacerbated the floods.
Many times the government is wrongfully blamed for inactivity. The Kenyan government has one of the best environmental protection policies, laws and regulations the world over. Some are domiciled within the main ministries, while others that require a specialised approach are devolved to semi-autonomous State agencies.
Kenya was among the first countries to ban the manufacture and use of polythene bags. This policy was aimed at protecting our environment, which was then literally choking under the plastic bags menace.
The ban was received with mixed reactions, with activists crying foul over job losses. But it has paid off and our environment is now breathing easier, and human health benefits have followed suit.
Plastic bottles
Pope Francis, in one of his passionate public addresses on protecting the environment, notes that we sin against future generations when we do not take care of it.
The plastic bottles that clog our drainage systems whenever it rains, for example, are not usually dumped at once. It is you and I who cause this harm to the environment. If we all decided not to dump plastic bottles carelessly or to just pick one and dispose of it rightfully, we would eradicate this problem.
Similarly, we individually direct raw sewerage into our rivers in contravention of the law. People downstream use this same polluted water to plant sukuma wiki, which we later find on our markets and supermarket shelves.
We consume these vegetables that are loaded with heavy metals and later fall sick.
The government has set environmental laws that give us guidelines on how to take care of our environment. Citizens should take it upon themselves to implement these laws or report offenders to the relevant authorities.
Inasmuch as the government is a law enforcing agency, it still requires goodwill from its citizens.
When we take it upon ourselves to safeguard the environment, we actually benefit directly since we all need this environment for our livelihoods.
The environment is a shared public good; we cannot sin against it and hope that the harm will not come back to us.
It should hurt us when others have to suffer because we have harmed the environment through air pollution and careless discharge of hazardous industrial waste, among others.
Dr Tuimur is Chief Administrative Secretary Water, Sanitation and Irrigation.