We've no option but to reopen and this is how it should happen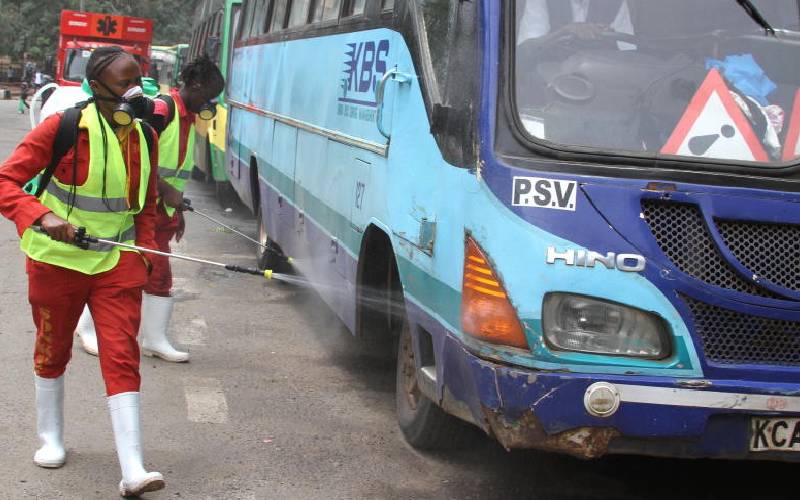 Since the onset of the novel coronavirus late last year, many countries have taken to extreme measures to contain the pandemic. These range from partial to total lockdowns for diverse periods adopted by many countries and recommended by WHO. This strategy, pioneered by China and perfected by Germany, among other countries, is anchored on intense testing, isolation, contact tracing and quarantine. It is premised on the capacity to test.
The aim is to catch the virus before it slithers into communities. The essence therefore is to preserve lives, in most cases, at the expense of livelihoods. Large economies have had major investments to preserve lives and livelihoods. The US has set aside significant amounts of money to shield jobs, with approximately 40 million people filing for unemployment.
Italy, UK and Spain embraced the total lockdown strategy. The challenge is that by the time lockdowns were announced, there were many infected people in the communities and therefore the virus was locked in as well. The aging population, especially in homes of the elderly, were hard hit. South Korea is an exemplar in this strategy with fewer registered fatalities.
The other broad strategy is one that seeks to develop herd immunity in the population. Sweden is working on this strategy. The underlying philosophy is the assertion that individuals, once infected or vaccinated, have the capacity to resist the infection. The virus is thereafter not able to affect the masses with this herd immunity.
The other observation is that more than 70-80 per cent of the infected are asymptomatic. The case fatality ratios (CFR) for Covid-19 is below 0.7 per cent compared with diseases like Ebola that have CFR of 80 per cent. The hope with this strategy is that a vaccine would be discovered soon.
Many third world countries have limited capacity to test. Kenya has tested approximately 50,000 people since the epidemic started two months ago while US has targeted upwards of half a million tests every day.
Many poor countries also have to balance between livelihoods and preserving lives. They literally have no capacity to implement total lockdown in the true sense of the strategy. This therefore renders them involuntarily to the second strategy. We have seen cases in Kenya, Tanzania and Somalia going up. The trend and pattern show that the partial lockdown strategy is not working optimally as we have community spread outside of Nairobi and Mombasa to distant counties of Mandera, Kajiado, Machakos, Migori, and Busia, among others.
The partial lockdown is not yielding results as fast as we would have loved. Despite many assurances from the Health ministry, there seems to be only dim light at the end of the tunnel. Our livelihoods are our priority now. People are hungry. Resilience is waning.
This leads me to the following proposition. We should stockpile adequate doses of hydroxychroloquine. Safety and toxicity cannot now be put into question as we have used it to treat malaria. The medicine will be used for those who develop severe disease. India and UK are stockpiling the same. Besides President Donald Trump is using it as a prophylaxis. The Pharmacy and Poisons Board should guide the country along this suggestion.
My second unsolicited advice is we should adequately equip county hospitals with care and treatment equipment and facilities, including ICUs. Nairobi, Mombasa and recently Murang'a counties seem to be doing well. These facilities will come in handy if the virus becomes widespread.
Every county should also have frontline staff with special accommodation away from their families.
My third advice is we should pay special attention to communities in the north and coast where malnutrition rates are high. Immunity is a key factor is managing this disease. Chronic malnutrition, like all other diseases, may offer the virus a field day in its devastation. In the same vein, let's shield the elderly and those with diseases like hypertensione, diabetes, chronic obstructive pulmonary diseases like asthma and pregnant and lactating mothers.
People should also be made to seek advice from health workers and nutritionists on how to boost their immunity.
If we do all these, we can then safely reopen the livelihoods' stream, open the economy, remove all travel restrictions and get back to work. Those who can't work from home should be encouraged to go back to work. People should continue practising social distancing and hygiene at the work places. We should then open colleges and high schools. Thereafter, primary schools should be reopened, probably in September.
Mr Maingi is a public health systems expert. [email protected]