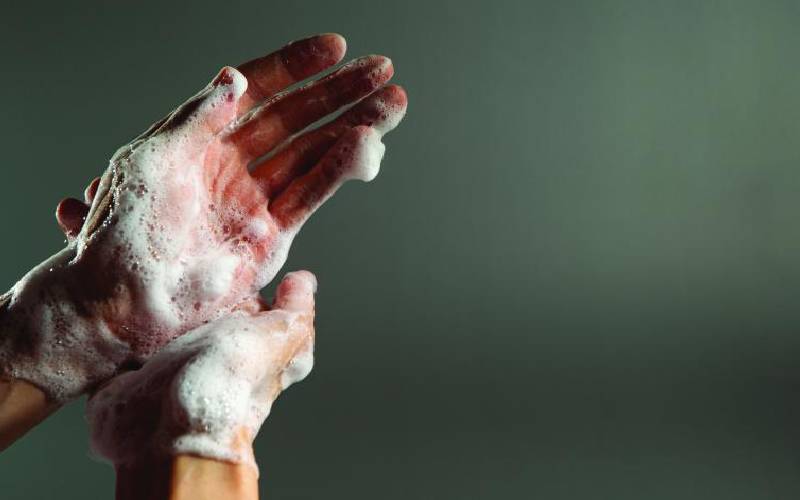 A steady supply of water is one weapon against the spread of the deadly coronavirus. But water is a scarce commodity in many slums in Kenya where the government should ensure the pandemic does not pitch tent there.
Water in the slums of Kibra, Kawangware, Mukuru kwa Njenga, Huruma and Mathare Valley is a critical but not readily available resource. When accessible, slum dwellers are forced to buy, sometimes at exorbitant prices from vendors.
A manifestation of shortage is evident in Nairobi where water bowsers or handcarts filled with jerricans are permanent features in virtually all residential neighbourhoods. Yet, without adequate water, fighting the pandemic is one long nightmare in a capital city with over four million people, half of them living in unregulated informal settlements.
Besides water, the other component in the fight against the virus is the use of soap, hand washing gels and sanitizers, but water is the cheaper, common denominator but sadly one that is beyond the reach of many. This complicates the fight against the outbreak, wrecking havoc globally.
Read More
To make matters worse, statistics from the Ministry of Health indicate that the city is leading in the number of reported and diagnosed Coronavirus cases in Kenya.
"Joseph Tulanga, a potter at Muthurwa market, told The Nairobian that "purchasing water or sanitizer is less of my concern, I rather buy food but not water to wash hands. It is government's responsibility to provide us water, not mine."
On a good day, Tulanga makes between Sh300 and Sh500 carrying luggage for clients. The ravaging virus has however drastically reduced earnings of the potter, a resident of Mathare slums where he has a family to feed.
"Things have changed now, over the past few days, raising Sh100 is a challenge. Businesses have gone down. I am worried should the curfew continue for long, I am not sure if we shall be able to pull through," laments Tulanga to whom water is not a priority when earnings have dropped to Sh100.
In Mathare, a 20 litre jerricane fetches between Sh10 and Sh20 depending on location and availability and according to Tulaga, he cannot risk spending his meagre wages on water at the expense of his family going to bed on rumbling stomachs.
Such is the dilemma facing city's low class whose life is a daily hands-to-mouth experience in places like kayole, Dandora, Embakasi Village, Korogocho, Mathare, Mukuru, Kibra, Kawangware and Kangemi. You can also add Mukuru, Korogocho, Soweto, Hurama, Kariobangi, Kayole, Pipeline, Kiambiu, Kithogoro where water should now be a necessity but not a luxury.
Perennial water shortage in the city stands at about 25 per cent, according to Nairobi City Water and Sewerage Company (NCWSC), which says there should be no need of panic as adequate measures are in place to ensure sufficient supply.
NCWSC managing director Engineer Nahason Muguna told The Nairobian that deficiency of water in most city homes has been compensated by supply from areas initially meant for businesses activities but which have significantly reduced usage of water following the Covid-19 curfew.
Places experiencing low demand due to reduced activities include Central Business District (CBD), Jomo Kenyatta International Airport (JKIA), schools, colleges and universities and Muguna reckons "following the closure of JKIA and learning institutions, we now have extra water, which were are distrusting to vulnerable places in informal settlements and our markets," Because of their crowded nature, informal settlements are highly exposed to the virus. Adequate supply of water therefore is essential in slowing down spread.
Muguna says informal settlements will now be getting water five days a week instead of the usual two while other equally high density estates, which normally get water once a week, will receive supply twice.
"Despite of the deficit, we are intensifying supply in these areas so as to curb the spread of the virus. This war is for all of us, it's a war that we all must fight with the little resources we have," the water boss.
Water demand in the city is over 810,000m3 per day against an installed production of 525,600m3 per day, meaning there is a shortfall of 284,400m3 per day translating to around 25 per cent.
Other measures include installation of 60 high capacity tanks in informal settlements where 802 hand washing points are being fixed. Similar points will be installed markets and abolition blocks while the National government has brought in additional tankers from other counties.
"We want to ensure there is enough supply and where accessibility is a problem, water tankers will come in handy," assured Muguna.
Henry Ochieng, chief executive officer, Kenya Alliance of Resident Associations (KARA) says the fight against pandemic will partially be won depending on the availability water.
He is however pessimistic that even with a reliable and sufficient supply, NCWSC has no capacity to distribute water in all corners of the city.
"Tough times lie ahead, and in these circumstances as an association, we are encouraging our members to advocate for an increase of water supply besides putting in place hand washing measures to all," says Ochieng.
Chairman of Confederation of Micro and Small Enterprises Organizations (Kenya Chapter), John Kihiu is asking authorities to cushion low earners from Coronavirus effects by ensuring adequate supply of water and giving them stipends for subsistence.
"We are not opposed to the lock down but are appealing to government to be considerate to the plight of the hands-to-mouth earners, some who can't survive a two-day lock down. They should be given cash," says Kihiu.
Avoiding handshakes, self-isolation, working remotely, quarantine and washing hands are now a new norm in Kenya, but despite taking such precautions, the figures of those infected keep rising each passing day with authorities grappling with a possible crisis ahead.
It could be worse in informal settlements where the rule of law is almost nonexistent, water supply is controlled by criminal gangs, social life is chaotic and availability of basic amenities is a miracle.
The few public water points have either been vandalized or supply cut off, leaving residents with no options other than walking into either hotels or bars. While in homes, many families go without water for weeks, thanks to rationing.
At least there is notable supply at the Muthurwa market where washing points have been fixed with matatu operators and vendors being advised to have portable water containers in the absence of sanitizers.
Nelson Githaiga the market's chairman who decried low demand of commodities apart from foodstuffs, which he warned were in short supply says "at the moment, water is not a problem, there is sufficient distribution though we need additional supply at the entry or exit points."
Water vendors too are feeling the pinch. Those like Mose Wabwire who used to ply their trade at night, no longer have enough work.
"I didn't expect us to reach this point where we can no longer carry out our business at night during which am able to fill all my jerricans with water. During the day, queues are long at the borehole, I can't now satisfy demand," says Wabwire, a vendor in Pipeline