China has done well in containing coronavirus considering its huge population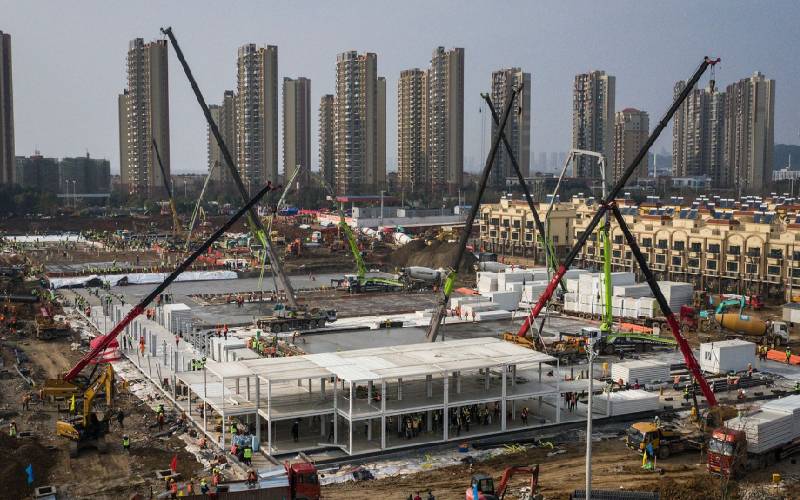 China is battling to contain the Novel coronavirus in a remarkable way not seen anywhere in the world, given the magnitude of the deadly outbreak that has killed more than 300 people.
In a country of over a billion people, and over 10,000 infected so far, the efforts in place to contain the epidemic cannot go unnoticed.
I read that there is total lockdown in Wuhan city, the epicentre of the epidemic in Hubei province, in measures aimed at preventing further spread of the disease that is threatening the stability of the conservative country which is racing to unseat the USA as the world's most powerful and stable economy.
And to demonstrate how serious it is taking this battle, 31 provinces (municipalities and autonomous districts) in China have activated Level I public health emergency response.
Dozens of cities in these provinces are implementing the strictest transport restrictions, including grounding rail transport—commonly used mode of transport in China, where residents have been restricted in communities just to ensure the viral disease is contained.
The construction of a 1000-plus hospital bed capacity in Wuhan in just a week, specifically for this epidemic is enough testimony of the commitment from Chinese authorities on this matter. I can imagine if it was Kenya, we would be seeking global help to overcome the challenge.
I have been to China and the crowd management system in place is just impressive even when there is no epidemic. I can just imagine how strict those policemen and other enforcers are in implementing the lockdowns, especially in Wuhan city.
I am glad that our Ministry of Health here in Kenya has also announced tough measures, which include screening passengers at the airport just to ensure we are safe from this virus that is fast spreading across the world, with cases so far confirmed in the US, UK, Italy, Canada, Dubai among others.
Even though Kenya or even Africa has had no confirmed case so far, it is satisfying to note that the government is taking the matter serious, especially after quarantining a student who had travelled from Wuhan and whose tests turned negative.
Since the outbreak of this epidemic, I have keenly followed how nations are responding—from flight cancellations, suspensions and travel advisories issued.
This week, China assured that it is committed to fulfil its international obligations. It has also pledged to address legitimate concerns of foreign citizens in China to guarantee their safety.
This just goes to show how serious they are taking this epidemic, but that can only work if citizens in respective countries observe precautionary measures given to the latter.
Nations can for sure learn a thing or two from China. That a populous nation of this nature has had just 10,000 cases confirmed with minimal spread to its own provinces is remarkable.
China has opened its up to the world, and even welcomed the World Health Organisation's Director General Tedros Adhanom, who held a meeting with the country's President Xi Jinping who assured that he is "personally in command'.
International media reported that as many as 6,000 medics from other provinces and regions have been sent to ground zero in Hubei province to help manage the crisis and that the country's Railway Corporation had set up a big data base to trace passengers on same trains with pneumonia patients—all measures geared to substantially reducing the flow of people to overseas.
It has also cancelled gatherings, temporary closures of public venues, personnel tracking and management, temperature detection are continuously implemented.
WHO has said it is satisfied with measures China has taken in combating this epidemic, and pledged to cooperate with the authorities after declaring a global public health emergency.
Indeed, all nations should collaborate and help fight this epidemic to curb further spread, because as President Xi said, in his meeting with the WHO director, "people's life and health is above everything else'.
China has assured the world that it has full confidence and capacity to win this battle with its scientific approaches and tailor-made policies, due to the high efficiency and massive response scale rarely seen anywhere in the world.
The author is a Public Policy Consultant.