Self esteem is critical to productive learning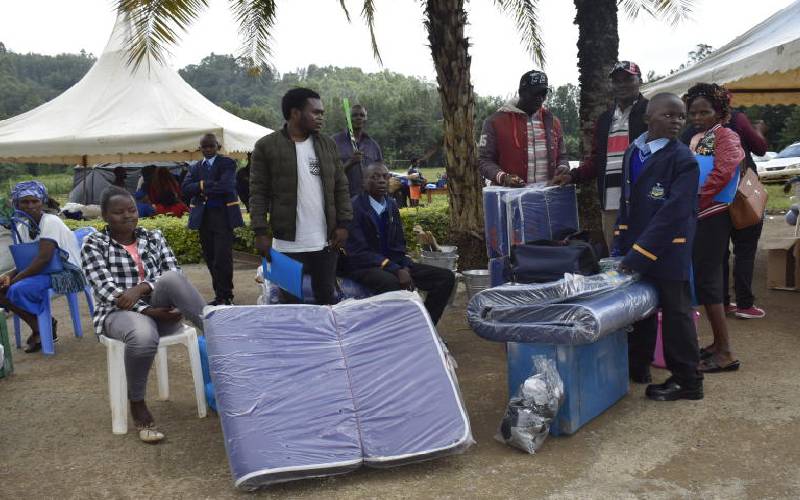 Hundreds of the 2019 KCPE candidates continue to join Form One ready to start their secondary education experience. This, after successfully completing eight years of primary education.
They are joining secondary schools with hope and anxiety. They hope secondary education will provide them with another opportunity to continue developing their innate abilities, talents and skills. They have varying levels of anxiety because secondary education has put them in a new environment.
All of them have the confidence that their experience will serve their best interests. They are looking to the secondary school system for support in building on the knowledge, skills and attitudes they have come along with. The children who join Form One have the maximum potential to learn.
One of the most important competences envisioned in the Basic Education Curriculum Framework (BECF), which underpins the Competence Based Curriculum (CBC) that the Government is implementing, is Self-efficacy. Self-efficacy, or in simple language, confidence, is the foundation stone of success in everything.
The concept is not new in Education. Confidence level in students is an important factor in educational success. It is the DNA of academic success for most students. This is because, when a child loses self-esteem, they may lose motivation in learning
In sports, there are people called confidence players. The term refers to players who play poorly when they are down on confidence. In today's coaching psychology, it is critical that coaches go out of their way to build the esteem and confidence of their players.
In schooling as in sporting, we have confident students—those who do poorly when they are down on confidence. These are the students who need an environment that is encouraging and not one that scoffs at every poor show in class.
The students don't just need competent teachers, important though they certainly are; but also caring teachers who make the school a place where children become successful learners and productive citizens.
Over 90 per cent of the students are within the age German-American developmental psychologist and psychoanalyst, Erick Erickson called the age of Identity vs. Role Confusion. According to Erickson, children between ages 12-18 years are in the process of developing a sense of self.
"Adolescents struggle with questions such as "Who am I?" and "What do I want to do with my life?" These are the type of children entering secondary school with two major tasks on their hands. To find who they are, find and crystallise their own being as human beings and to learn.
Schooling, therefore, not just about helping students acquire understanding, knowledge, and skills they didn't have; it also about making young people to feel good about themselves.
"To do this, it is essential to enable students to feel good about themselves as learners and to create an atmosphere that enables them to focus energy on learning," Herbert Kohl argues in the book, Growing Minds on Becoming a Teacher.
This is important. Building confidence in students is one of the most important steps the school community can take to ensure an atmosphere of learning. The friendly learning atmospheres make it possible for every learner to navigate the challenges of adolescence without disrupting the motivation to learn.
One of the drawbacks with the education system that CBC is gradually replacing is that it is highly competitive and unnecessarily so.
Traditional measures of the worth of a student have always been based on marks and grades they score.
Most schools start subjecting Form One students to these measures hardly before they have found their bearing in a secondary school environment.
Average learners
Any false start in a secondary school setting has damaging effects on the life of a learner. The child who got good grades in KCPE, but gets dismal marks in a subject in first term starts doubting himself. Such a child needs some kind of encouragement. Let's face it, majority of our learners are average learners. They are not top flight or above average learners.
A poor mark damages their self-confidence. When such children receive disparaging remarks from all round—fellow students and tactless teachers—they literally collapse. They withdraw and start doubting themselves.
The school is a complex system. It exists to ensure children learn. Teaching is a means to that end. Teaching is deemed to have happened when students learn.
For this to happen, learners don't just need competent teachers, but also teachers who are caring: teachers who boost their self-esteem; who pick them up when they fall; who protect them from emotional bullying.
Mr Buhere is the Communications Officer, Ministry of Education