There is no shame in being a single mother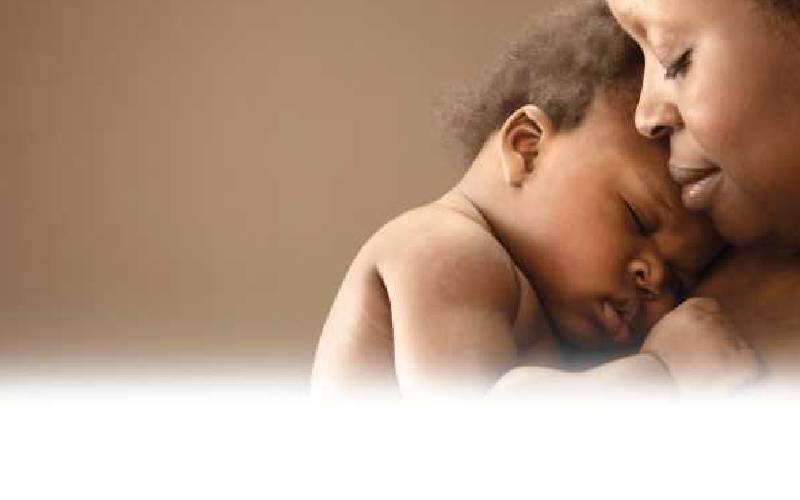 In the line of Jesus there are five notable women. If they were alive today, many of us would have branded them scandalous. Unworthy of being in the lineage of God.
Some would even go so far as to argue with Jesus about his own heritage, because you know, the Bible is very clear about sex before marriage, adultery, family structure and the rest of it.
The truth is that the five women from whom Jesus descended were distinctly 'unbiblical'. The first one was Tamar, the woman who pretended to be a temple prostitute so that she could conceive a child with her father-in-law, Judah. Judah is the root from which the Jesus tree sprung. The second is Rahab, who the Bible describes as a harlot; a sex worker.
Rahab was the mother of Boaz, a descendant of one of Tamar's twin sons with Judah.
Boaz married Ruth, a divorcée who was considered a heathen because she was a Moabite and not Jewish. Ruth and Boaz had a son named Obed. Obed begot Jesse, the father of David the King. The Bible makes no mention of the wives of Obed and Jesse. I don't know why, but I suspect their stories were not as juicy as their predecessors.
Anyhow, with the entry of King David, we meet Bathsheba, the woman who had a thing with David while still married to her husband Uriah. She really didn't have a choice, though, because David got whatever he wanted. And he wanted Bathsheba so much that he sent Uriah to a sure death on the battlefield.
Holy ghost
Thereafter, they had a son - King Solomon. Many, many years after Solomon we get to Joseph and his wife Mary the mother of Jesus. Mary is the fifth woman of note after Tamar, Rahab, Ruth, and Bathsheba. She got pregnant by the Holy Ghost while still engaged to Joseph.
When she told him, dude was like, 'oh, hell no'. But then good ol' angel Gabriel talked him off the ledge, and he agreed to stick around and raise the boy-child.
Even so, Mary's child was still conceived 'out of wedlock', and then raised by a man who was not his biological father. Gasp! Also, I don't know whether it's by accident or by design, but Joseph doesn't feature much in the raising of his adopted son. In fact the last we hear of him is when Jesus was 12 years old.
Some claim that he died while Jesus was still young but those claims are inconclusive.
Either way, his absence from the child's life from the age of 12 means that Mary was essentially a single mother. An unwed parent with a controversial backstory. Can you imagine what we would be saying about her today? Nothing good. And yet, per the Christian tradition, she is the mother of Jesus.
Morer accurate
You have to give it up for Joseph, though. While he was still around he claimed and raised the child as his and it's for this reason that Jesus is officially descended from the line of Judah. The line that is blessed with colourful, independent and unforgettable women.
But if you really want to be legalistic about it, it's more accurate to say that Jesus descended from the line of Mary, because she was his biological parent. And while I can't speak for Him, going by his love and respect for all the women in his life, I doubt he'd have a problem identifying himself with the females in his ancestry.
Which is interesting because many who identify as Christians in our society are the first to throw stones at single-parents, particularly when they are women. This is despite the very obvious fact that every child will have their issues, regardless of their upbringing.
Life is a crooked path that we're all trying to make straight, no matter which family we were born into, or which parent was at the head of our household.
Granted, there are benefits to having two parents in the home, but those benefits only accrue when both parents are meaningfully involved in the raising of their children. At the end of the day, one good parent will have much more to offer than two who don't have the same commitment to the well being of their children. This is not an excuse, or even an explanation – it's a fact.
So, I guess Jesus can count himself lucky that he had a good mother on one hand, and an everlasting father on the other, even though his father was only present in spirit. And hey, what can I say, he turned out alright, didn't he?
Ms Masiga is Peace and Security Editor, The Conversation Africa