End this 'apartheid' in our primary education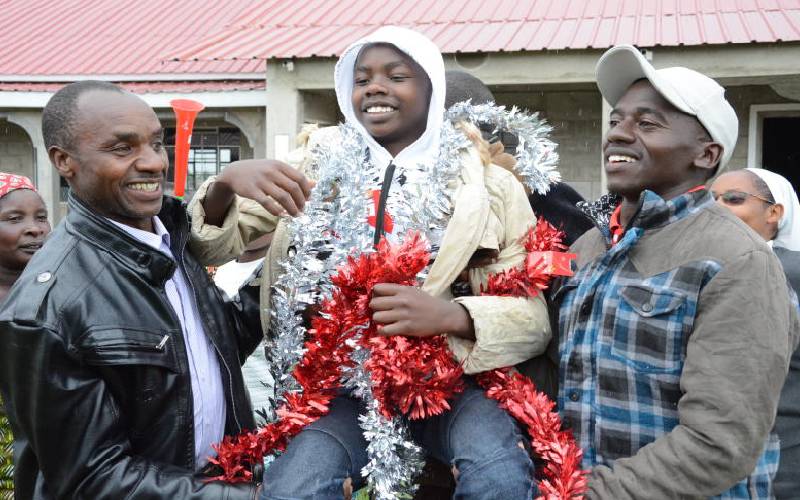 The Kenya Certificate of Primary Education (KCPE) examination results are out and the song is the same old one: Private schools have outperformed public ones.
There is a problem here, which we must solve. Most of those who were born between 1963 and 1990 went to public primary schools. The government had made enough investment in education in terms of infrastructure and learning materials.
It is patently clear that had the current state of affairs been obtained earlier, most of us, who went to public primary schools, would not have made it to coveted government secondary schools due to cut-throat competition, which public primary school cannot cope with.
KCPE is an important examination. First, it is the first national examination a child has. It determines the secondary school; national, extra-county or county, that students will proceed to and as a result, the quality of teaching they access in terms of learning materials and teachers.
In a nutshell, although there is a chance to catch up and improve, the shaping of one's career path is laid down at the age of 14.
To say there is a disparity between private academies and public primary schools is an understatement. Public primary schools have been neglected beyond reason. We are always presented with stressful pictures of pupils studying under trees in some parts of the country, pupils in semi-built structures, pupils in mud, dusty classes and pupils in some of the most squalid and congested conditions.
Contrast this with private schools that are well built and teachers comparatively well remunerated than their counterparts in public schools. There is no point of mincing words – what one obtains in provision of primary school education in this country is as good as apartheid.
It is an open secret that the rich and the middle-class take their children to private academies while the poor take theirs to poorly constructed structures, some with a handful of teachers.
This is a dangerous trend. Dangerous in that we have collectively failed to confront the problem. The problem is when the public sector fails to deliver, those with money seek the services in the private sector! When there is a problem in public transport, they buy cars.
When learning is poor in public schools, they go to private academies. If the government cannot provide water, they dig boreholes. If the police fail to keep them safe, they hire private guards. That way it is everybody for himself and God for us all!
In developed countries, it would be inconceivable to take your child to private schools. It is so serious that those who do so are not be elected to public office. The reasoning is simple – you cannot be elected to manage public resources that you have no confidence in.
In Kenya, it is paradoxical that most public primary school teachers take their children to private academies. They only have confidence in public schools where they teach.
As a nation, we must know where the rain started to beat us. We have the national census every 10 years and therefore are not short of information on how many primary schools, teachers, and other necessities we need.
100 per cent transition
What is worrying is that we look all set to mismanage public secondary schools the same way we have done with primary ones. Private actors might soon take over and cash in just as in primary schools.
The so-called 100 per cent transition from primary to secondary schools without proper planning is a clear indication that we are just about to lose it in secondary school.
It is already happening with higher education, where there is a proliferation of private universities which are run more efficiently and students finish their courses in record time compared to public universities.
The saving grace is that in the mire of public primary schools, there are those that have refused to go down and the government only needs to use them as an example in other schools.
The collapse of public primary schools started in 1990s when retired president Mwai Kibaki rolled out free primary education. This was because the president's idea was not followed by a clear evaluation mechanism and proper budgetary allocation.
From this private actors found an opportunity to mint money out of the desperation from parents. We must stand up and reverse the trend. For our taxes, the government must provide quality education, just as private schools.
Mr Lempaa is a litigation counsel at Katiba Institute