Why ignorance of finer details hurts lazy home buyers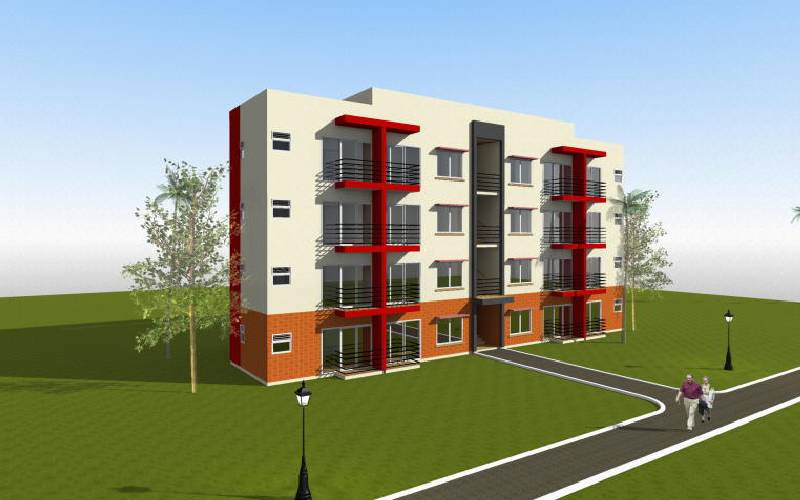 Who does not want to own a home one day? It is the endeavour of nearly every family. It is a pride, an achievement if I may. Yet we make careless mistakes at the tail of the tedious sweat to the realisation of this dream. Let me first put things into perspective; our construction ecosystem remains stubbornly fractured and dysfunctional. It is highly fragmented and very conservative. Ingrained practices make it incredibly punitive and unforgiving. Before deciding to buy a house, you must wake up to this realisation.
Most home buyers are lazy, careless and easily gullible. They are, by large, only fixated with house prices and retreat to their 'paradise' cocoon once the house price makes sense to them. This attitude has been the icing to spurious developers. Listen, buying a house, especially off-plan, requires vigilance. There are several boxes that must be closely monitored and ticked. Unfortunately, one of the critical boxes that always evades most buyers is the defects liability period. Many have and still painfully paid for this ignorance.
Requirements
Defects liability period, mostly six months, is a period of time following the practical completion during which a contractor remains liable under the building contract for dealing with any defects that become apparent. This period is fixed in a building contract between a developer and client. It can never be altered to suit a buyer. Once the period has lapsed, the contractor's liability to rectify defects on your house lapses. Unknown to most buyers, the defects liability period always begins with the architect's practical completion certificate to the contractor. It starts even before the occupation certificate is obtained. In fact, the architect's practical completion certificate is one of the requirements for obtaining a county's occupational certificate. Yet buyers normally take their sweet time to access their houses, after construction completion, unaware that the contractor defects liability period awaits no one. Not even the developer.
In some instances where final house payments are pegged on occupation certificate, the practical completion certificate, which instigates the defect liability period, can be irregularly and prematurely issued before actual completion of works so that a 'broke 'developer start to receives money from buyers. How? Our long outstanding ethics deficit history as a country. Several times I have come across home buyers who ignorantly insist that the defects liability period be counted from the date they take possession of their house.
Ignorance has driven many to complicate even the irreducibly simple. It is impossible to tailor defects liability period to each buyer. Imagine the chaos of doing so to 100 buyer. The defects period will always rise and set on all at the same time – make peace with that. It is imperative to always note this as a buyer and insist then on seeing the architect's certificate of practical completion to know when the defect period begins and lapses. Engrave those dates somewhere if you can't memorise. Even on projects with sectional occupation certificate, ask for the practical completion certificate that was used to obtain the sectional occupation certificate.
Once you have immaculately noted the defects liability period, please carry out and document all the house snags issues and ensure they are rectified within the period. In situations where access to your house is pegged to clearance of final payment, request the developer access to allow you snag the house for any noticeable defects to be rectified. Avoid running into cat and mouse games with the developer once this period has lapsed. There will be only one loser. You. For the umpteen time, the defects liability period will not be tailored to your wish as a buyer, it's a contractual period that is fixed. There will not be even an extra day added to it. I appreciate that the greatest struggle in mankind is that against ignorance, but this can no longer be classified as ignorance, especially in 2019. We cannot keep making the same mistakes over and over. Be wise or perish!
- The writer is chairman of Association of Construction Managers of Kenya. [email protected]