BBI presents chance to foster unity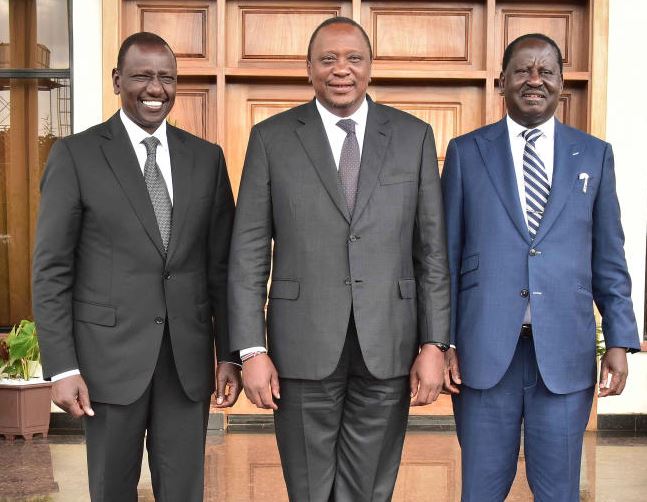 As Kenya gets closer to the official release of the Building Bridges Initiative (BBI) report, criticism of its reported contents is intensifying.
While opponents of the Uhuru-Raila coalition emphasise potential points of future disagreement, it is essential that Kenyans maintain focus on the goal that unites them: creation of a reformed governance system that guarantees peaceful transfer of power for future generations.
Disagreements are essential in a healthy democracy, but they should not lead to discord. We always knew the BBI's project of national consultation was going to be a contentious political process due to its highlighting different visions for Kenya's future. Its long-awaited release, however, is far from marking the end of this process. On the contrary, the release of the report will kickstart what will arguably be one of the most defining political debates in our nation's history.
The challenges inherent in the debate should not be taken lightly. Lawmakers and government are tasked with reconciling the country's long-standing tribal history with the promise of modern nationhood. Skeptics seek to frame this debate as one between conflicting identities. In reality, the BBI presents a way to allow tribe and nation to exist in harmony; not to force Kenyans to choose between tribe or nation.
Despite constitutional developments over the years, Kenya is still struggling to achieve such harmony. The fact that national politics leads to tribal clashes after every election, signals that existing electoral laws pit parts of the nation against each other, rather than accommodate and reconcile political concerns.
One such political concern was recently voiced by MPs from Mt Kenya. In light of the potential of the BBI to revise Kenya's system of governance, Mt Kenya would like to see their interests continue to be represented. In an ultimatum given to the Raila-Uhuru coalition, these people demand to see constituency boundaries revised before granting support to the BBI. The flaw in the logic of this ultimatum is that it perceives the BBI as choice between tribe or nation.
The revision of boundaries is now subject of debate thanks to the advocacy of Mt Kenya MPs. This is however, not the only way of guaranteeing that their concerns and preferences are respected.
True, creating a proportional system of representation would ensure different parts of the society would influence politics according to their size. But the request by MPs to use proportional representation in the legislature to directly elect a prime minister would leave the political system unchanged.
They would get rid of directly electing the president with a simple majority, only to replace it with indirectly electing the prime minister with a similar winner-takes-all approach in Parliament. This would hardly serve as the basis for a long-lasting solution.
Introducing proportional representation is the way forward, but it is insufficient as a standalone reform. Making sure that segments of Kenyan society are represented by a proportional number of MPs is one step towards creating a reconciliatory system. An even more important step would be to decrease the importance of the central authority of one elected official, regardless of whether that person is a president or a prime minister.
Finding a way to decentralise power is essential. The only way tribe and nation can coexist is by recognising the role that the former plays in the longevity of the latter. In a similar way that Uhuru and Raila came to realise the benefits of cooperation, Kenya's new system of elections and governance has to embody mechanisms that encourage unity. Rather than requiring voters to choose between candidates that divide Kenya, laws and institutions need candidates to form coalitions that unite the country.
Over the coming months, Kenyans should remember that disagreements are inevitable. If our mentality can change from focusing on unresolvable barriers that disagreements represent to a "can-do" attitude of compromise, we will have laid down the foundation stone of a politically peaceful and economically prosperous Kenya.