Probe and punish those who backed Akasha drug empire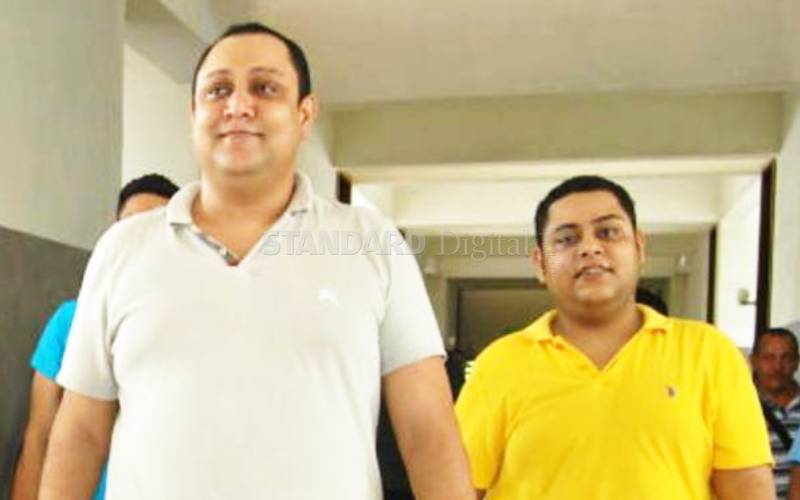 There has never been any doubt that the Akasha brothers, who have been convicted for drug trafficking in the US, had many friends who shielded them from justice in Kenya.
These people, obviously bought with dirty money, helped the narcotic drugs' empire to thrive consequently devastating many lives both locally and abroad.
While it is not in doubt that Baktash and Ibrahim Akasha enjoyed some form of protection, it is the list of officials said to have been caught up in the devious web that boggles the mind.
The US Department of Justice is investigating more than 10 prominent Kenyans, among them a Cabinet Secretary and a governor, for allegedly taking bribes from the Akashas.
Others said to be on the US radar include an MP, a prosecutor, two High Court judges, two magistrates and a senior criminal investigations officer. A High Commissioner and a principal secretary have also been accused of having under hand dealings with the drug traffickers. These are big names.
If the allegations against the unnamed officials are eventually proven true, this will only go to prove the obvious—that this country has sunk to an abysmal low level. As we have said before, Kenya's biggest enemy is corruption.
A country whose senior officials, including judges, are in the pockets of criminals is not worth its salt. Indeed, if that was the case in Kenya, it is unlikely the Akashas would have been punished even in 100 years. We should thank the US government for its timely intervention.
Moreover, we hope investigations that have been launched against those alleged to have enabled the Akasha criminal enterprise to skirt the law and operate smoothly for years will be concluded speedily.
Needless to say, this organised criminality has turned many young people across the country into zombies. That, for thirty pieces of silver, people bestowed the noble responsibility of protecting the lives of Kenyans turned a blind eye as the criminals rode roughshod over the country with their lethal merchandise is most disgraceful. They must be brought to book.
However, few Kenyans can trust a justice system accused of cosying up with drug lords to deliver justice.
That's why it is important that those found culpable are extradited to the US to face justice, just like the Akashas. No one, however mighty, who has helped to destroy the lives of our children should be spared. They must be made to feel the full weight of the law.