Turkana oil should not become a curse
Mark Oloo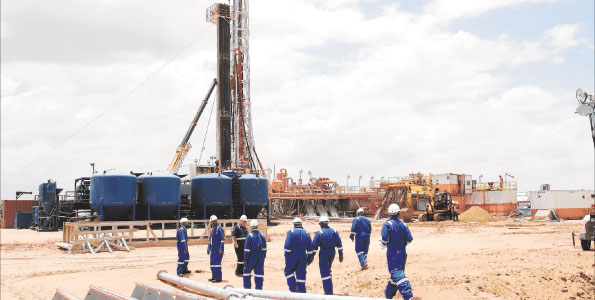 Latest reports indicate some disquiet over the exploration of oil from Turkana County, despite the deal struck between President Uhuru Kenyatta and Governor Josphat Nanok.
Already, trucks carrying crude oil from Turkana to Coast have faced hostility from locals, demanding a direct share of the natural resources. Apparently, elected and former leaders from the county, had painted a very rosy picture of the exploration of oil in the region.
During last year's campaigns, some leaders promised the residents heaven, telling them that they would get new bank accounts where oil money would be deposited for each one of them to enjoy. How can this happen in this day and age?
However, due to high levels of poverty, ignorance and lack of proper explanation on how the oil resource would be exploited, many residents took the skewed information for gospel truth. Today, several months later, the residents are agitated, frustrated and ready disrupt the extraction of oil. It is unfortunate that no proper consultation and explanation was conducted on the Turkana residents.
Kenya now risks sliding into the so-called 'oil curse' that has befallen countries such as Nigeria that have not significantly changed their fortunes despite having the resource. Such conflicts over resources begin with small demonstrations and incidences of violence, only to explode into full blown war.
In the end, many lives are lost, bloodshed and livelihoods damaged as the resources benefit outsiders. This is a path Kenya should avoid and constantly seek to make the oil resource a golden opportunity. It is not magic and it can be done if all players become sober and look at the long term benefit to all Kenyans and the residents of Turkana County, in particular.