Let us deal with the plastic menace to secure our future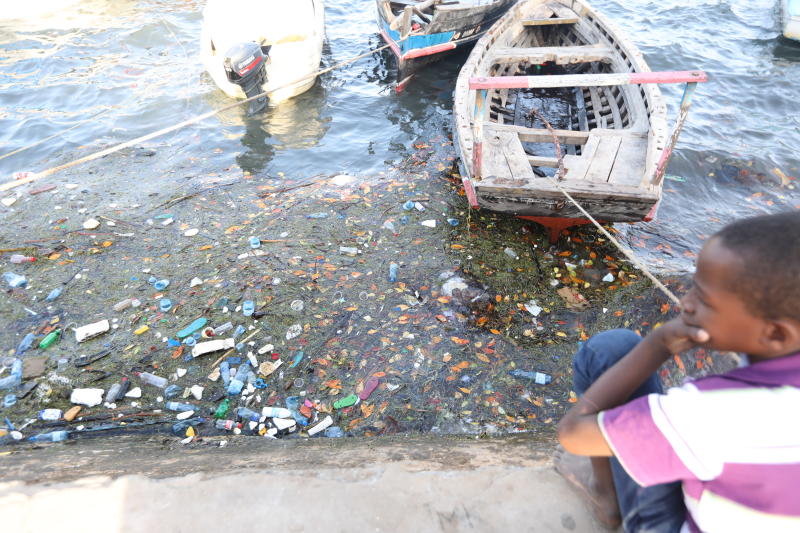 Environmental sanity is a matter of global concern, particularly at this critical point when the world is grappling with the vagaries of climate change. East African economies are highly dependent on their natural resources base— more than 50 per cent of the region's GDP comes from agriculture, mining, forestry and fishing.
Over the past year alone, severe water shortages brought on by climate change in many parts of the region were, unfortunately, counter-balanced by rampant flooding elsewhere. Meanwhile, domestic and industrial pollution, ongoing deforestation, soil erosion, desertification and poaching have further depleted our resources.
As a result, the livelihoods of more people are likely to be threatened due to resource depletion from some unforeseen event.
Every year, the UN Environment designates a day to refocus the world's attention on the pressing concerns that continue to pose a danger to humanity.
Motivated by the urge to rally governments, industries, communities and individuals to explore other sustainable alternatives, the theme 'Beat Plastic Pollution' is this year's call to action aimed at reducing the production and excessive use of single-use plastic.
Global discourses
Kenya is no exception to the global discourses around sustainable environment conservation and the green economy. The national government took the much-needed step towards a cleaner environment on August 28 last year, when it imposed a ban on the production, importation, distribution and use of single-use carrier bags.
The ban took effect last September, when consumers and manufacturers were faced with the harsh realities of absent plastic bags and were forced to look for eco-friendly alternatives such as sisal, clothe and canvas bags.
Almost a year later, it would appear a lot still needs to be done to ensure full compliance with this law. The collection, management and disposal of waste continues to feature prominently as a challenge in towns and cities.
In many parts of the country, waste generation is a result of rapidly growing urban populations and the changing patterns of consumption and industrialisation. Thus, as consumer attitudes towards their responsibility to the planet change, the push for cleaner working and living environments becomes crucial.
Plastic bottles and bags are resistant to bio-degradation and because of this, the long-term effects of pollution are far-reaching. A recent study conducted by UN Environment indicated that 2,000 of the 4,000 tonnes of plastic materials produced each month in Kenya end up in municipal waste streams and landfills. The Nairobi River is an example of this agonising truth.
But that's not where it ends. Public and private sector players, as well as individuals, must jointly address the issue of climate change.
As a bank, our focus is enhancing responsible banking practices through improving access to financial services while being a social and environmental lender. KCB Group introduced green financing as a core element of banking practices by embedding environment and social risk considerations into financial decisions.
Social management
Within the framework, the bank's environmental and social management system seeks to assess and understand how clients and customers are managing environmental risks associated with projects they are running. The process is referred to as Environmental and Social Governance (ESG).
KCB Group has purposed to continue conducting due diligence on all its customers, including corporate clients, to ensure qualifying financing projects are in compliance with environmental standards.
In addition, we have included the environmental and social risk governance for clients who have shared their journey towards internalisation of sustainability into their businesses, which has led to their growth.
Moving forward, KCB hopes to finance more clients in the green building, renewable energy and other infrastructure sectors, with an eye on safeguarding a sober environment.
It is our belief that these efforts, combined with continuous improvement towards our goals, will raise our sustainability performance and help all our stakeholders understand our intense desire for continued progress. We recognise the importance of our work for the future of our business and the communities we serve, and we are ready to deliver on our promise to our stakeholders.
Embracing and blending environmental and social aspects of sustainability can enable organisations to drive stronger business performance into the future. Keeping our environment clean is a collective effort and it is the responsibility of every Kenyan to ensure that we safeguard tomorrow's habitats today.
Joshua Oigara is KCB Group CEO and MD