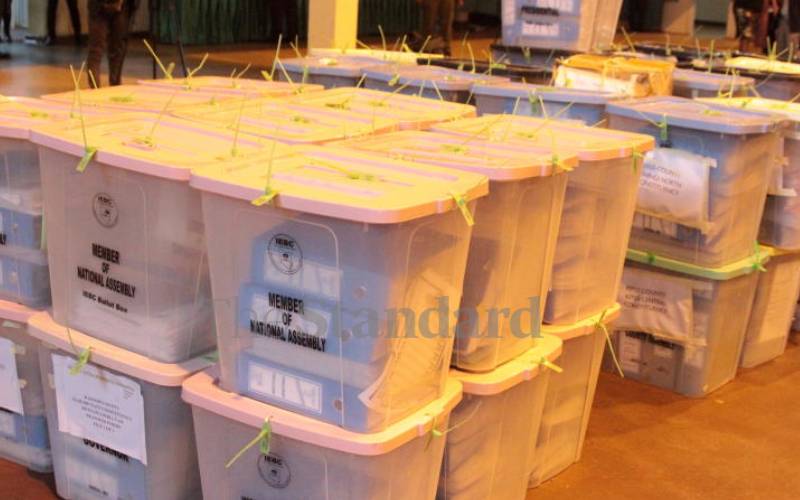 Independent candidates in western Kenya are holding on to hope that the electorate will rise above party politics and vote them in.
Complicating matters for the independent candidates are calls by some political leaders to their supporters to vote six-piece.
The independents are deemed as spoilers keen to weaken the main political formations.
A majority of the elected leaders who contested as independents in the last election are now contesting on party tickets, perhaps to evade the many challenges independents face in their quest for victory.
Save for Kisumu East MP Shakeel Shabbir who is defending his seat as an independent candidate, all the leaders who won seats in 2017 as independents are defending their seats on party tickets.
And as campaigns heigten, independents have gone back to the drawing board to strategise how to counter the wave posed by the two major coalitions. Some have joined forces to conduct joint campaigns.
Gaining momentum
They, however, admit that numerous challenges have hit their campaigns, including exclusion by the main coalitions during rallies where calls for six-piece voting are gaining momentum.
The bigwigs hoping to go against the party and coalition wave in the region include former Nairobi Governor Evans Kidero, Kisumu Central MP Fred Ouda, Kuppet Secretary Zablon Awange, Nambale MP candidate Geoffrey Mulanya and Chrispus Rebuahi who is eyeing the Kakamega Senate.
Interviews with a number of independents shed light on the difficulties the candidates are experiencing.
These include being branded moles, denied platforms during campaigns organised by the two major political formations, having to dig deeper into their pockets to fund their campaigns.
For some eyeing MP seats, raising the 1,000 signatures required proved to be a tall order. Some opted out of the race even before collecting their application papers from the electoral commission
Suna West MP Peter Masara who won in the 2017 elections as an independent said the race is not for the fainthearted. "It is a costly affair."
He will defend his seat on an ODM ticket in the August polls.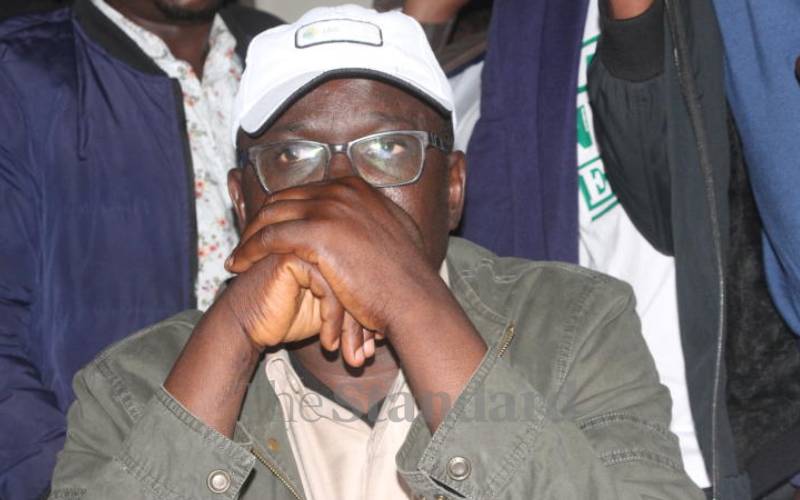 Mr Masara told The Standard that in 2017, people did not understand what being independent meant and this made it difficult to woo voters.
He said that it was hard to even convince his wife to support him.
"It's an area where you have no support from external individuals unlike being in a party where other candidates support your bid and help you woo voters. You have to start with your wife," Mr Masara said.
In 2017, former Kisumu Governor Jack Ranguma and former Rarieda MP Nicholas Gumbo contested as independents in 2017, but they have now moved to fringe parties.
Another key person who has dropped the independent tag is former Rongo MP Dalmas Otieno who is eyeing Migori governorship. He is running on a Jubilee ticket.
Ranguma is contesting on Movement for Democracy and Growth (MDG) party ticket, while Gumbo is contesting on a United Democratic Movement (UDM) ticket, all affiliated to Azimio.
Former Funyula MP Paul Otuoma is among politicians from Western who vied as independent candidates in 2017 but have now changed tack. Otuoma lost to Busia Governor Sospeter Ojaamong' in hotly contested ODM nominations.
Governor Ojaamong garnered 92,358 votes against Otuoma's 63,752 votes in the nominations.
Otuoma and his supporters claimed the race was not free and fair. He opted to vie as an independent but still lost.
Although Otuoma was reluctant to divulge how much it cost him to mount a campaign against Ojaamong, he had earlier confirmed that it was a costly affair.
In the August elections, he is contesting on an ODM ticket after he beat Busia woman rep Florence Mutua in party primaries held in April.
Otuoma exuded confidence that the people of Busia will elect him governor because they have trust in him and the party.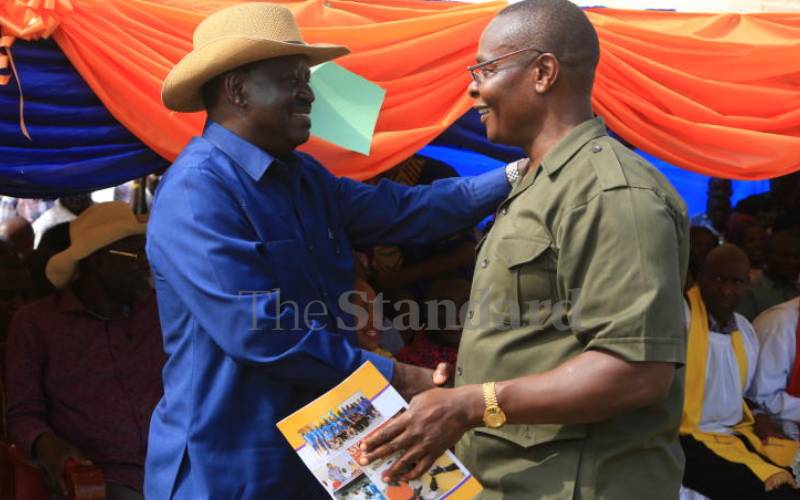 Clifford Otieno, a constitutional lawyer and a political pundit, told The Standard that political parties are more attractive since they sometimes have benefits to those who lose in polls.
"Contesting as an independent means that you are on your own. You do not enjoy the advantage of campaigns by the presidential flagbearer, you cannot get a government appointment or nomination should you fail and that is the reason several people have now opted for political parties, "he said.
According to him, most of the leaders who have dropped the tag learnt their lessons the hard-way, adding that only wealthy politicians or those who enjoy grassroots support win races.
In Bungoma, Bumula MP Mwambu Mabonga, a secondary school principal who ran as independent candidate in 2017 and shocked many by trouncing Boniface Otsiula, a lawyer who was defending the seat on Jubilee ticket has also dropped the independent tag.
Voters goodwill
Mabonga has decided to defend his seat on a United Democratic Alliance (UDA) ticket in the August 9 elections. The lawmaker is banking on his track record to win the election unlike in 2017 when he relied on the voters goodwill and luck.
Being a close confidant of Deputy President William Ruto, Mabonga was among UDA politicians who got direct party tickets in Western.
In other parts of the country, Laikipia Governor Ndiritu Muriithi who was one of the two governors who won as independent candidates has shifted to a political party.
Muriithi will defend his seat on a Jubilee ticket.
However, despite the many hurdles in their way, many independent candidates are optimistic that they will overcome these challenges, especially the six-piece wave, and triumph in the polls.
[Reporting by Harold Odhiambo, John Shilitsa and Anne Atieno]