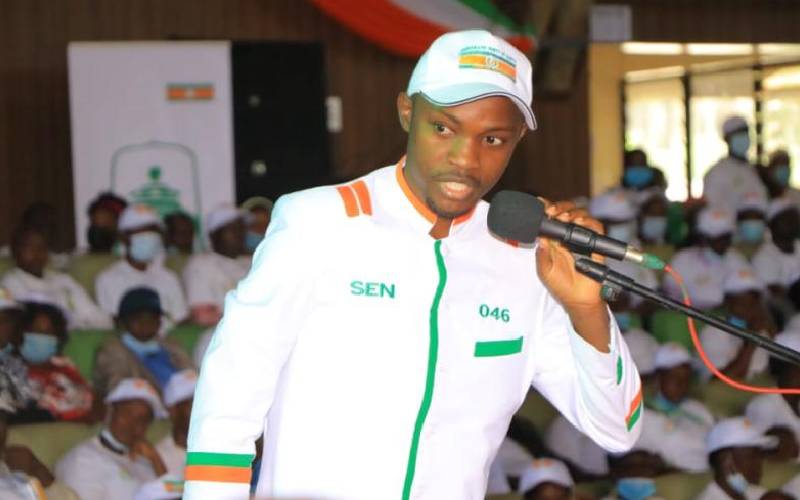 Several youths are emerging as prospective winners in a number of elective seats in Kisii and Nyamira counties.
The youths are battling it out with bigwigs who have been holding political offices for decades.
The August 9 poll could present an opportunity for the young aspiring politicians to showcase their prowess in the region's politics.
In 2017, the region only voted for two young politicians; South Mugirango MP Sylvanus Osoro and his Bomachoge Chache Counterpart Alfa Miruka who were elected for the first time to join parliament, both on the KNC party.
The two have since joined Deputy President William Ruto's party UDA as they seek their second term in office.
A vocal Ruto loyalist, Osoro has banked on his grass to grace story to endear himself to voters not only in South Mugirango but across the Gusii region.
He says no past MPs in the Constituency had achieved what he has been able to do in the last five years.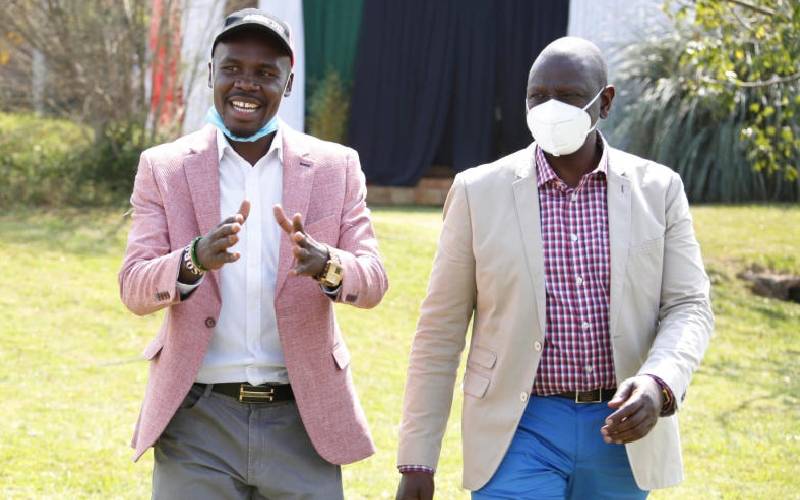 "We have achieved a lot in the last five years but we have unfinished business upon which I am seeking a second term," he says.
The contest could be a replica of the 2017 elections where Osoro narrowly emerged the winner beating Denis Makori who has since joined ODM.
Makori, 40, will be seeking to dethrone Osoro who has built a strong grassroots network across the constituency.
Makori is the co-founder and CEO of Onfon Media, a telecommunication service provider.
In Kitutu Chache South another youthful aspirant Anthony Kibagendi, who lost the seat to MP Richard Onyonka in 2017, has been given another chance to try his luck.
He will be vying for an ODM ticket in the semi-cosmopolitan Constituency that borders Homabay County.
"In order to realise the desired transformation in our constituency of Kitutu Chache South, we shall ensure a smooth working relationship with the elected MCAs, the Governor and other leaders," he says.
"When leaders work at cross purposes they usually stagnate the necessary development that their regions would have experienced sooner. Leaders must find a way to work together to realize their objectives."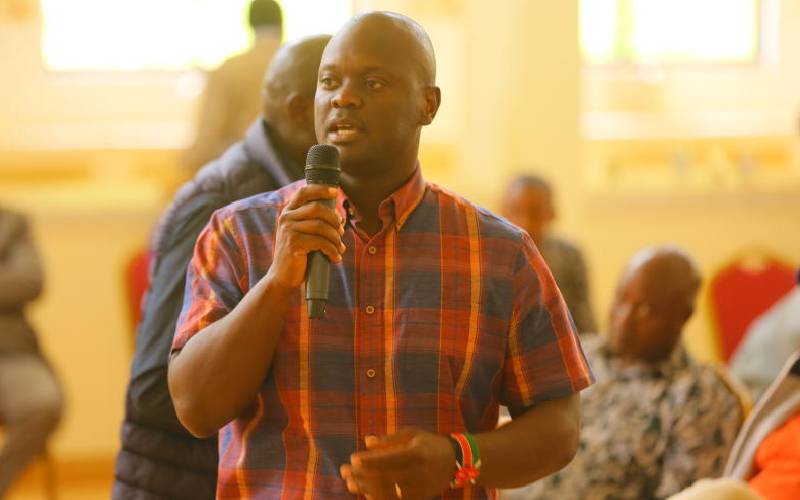 At 25, Adams Mochenwa is daring some of the seasoned politicians in Nyamira as he sets his eyes on the senatorial seat.
A Geospatial Engineer from the Technical University of Kenya (TUK), Adams has been working as a drone and lidar consultant at Orbital Africa.
He is also a topographical and precision agriculture expert at Geo Navigators Africa. He has done road projects and ports in Puntland, Somalia.
Mochenwa is also a former student leader at TUK. He says he intends to change poor leadership in Nyamira and be available for his people.
"Let's not judge leadership in terms of size of stomach or depth of pockets but vision and development ideas to our people," he says.
"I will work closely with elected leaders to focus on precision agriculture to help farmers use less input and get high output. Why have we done successfully under Technical Centre for Agriculture (CTA) flash in parts of Ghana and other African countries?"
The land survey engineer will vie on the Democratic Party ticket. The politician has been moving across the county trying to entice people to vote for him.
Mochenwa will battle it out with former senator Mong'are Okong'o, incumbent senator Okong'o Omogeni and American based Alvin Machoka.
Bomachoge Borabu will also have Obadiah Barongo, another fresh blood in the region's politics who according to locals has made inroads in the constituency.
Barongo says unity will be key as he works on rebuilding Bomachoge Borabu Constituency.
"The people have decided. We are going to work together to change Bomachoge Borabu Constituency. Time to light up our community," Barongo says.
A Bachelor of Business graduate in Commerce and Marketing from the University of Nairobi, Barongo says the Constituency can get back to its lost glory when the late George Moseti Anyona was the area MP.
"Nothing stops us from achieving our goals. We have the resources and goodwill to prepare a better future for the next generation and still ensure that those of us who are still living to get the opportunities to better their lives," he says.
Kitutu Chache North MP Jimmy Angwenyi is the longest-serving current MP facing more than 10 aspirants in the August polls.
Japheth Nyakundi, 33, of UDA is one of the young aspirants seeking to dethrone the veteran politician.
"We can't remain in the same poor spot for years. It is time to have a new look into our politics. This is an opportunity to give leadership a new lease," Nyakundi says.