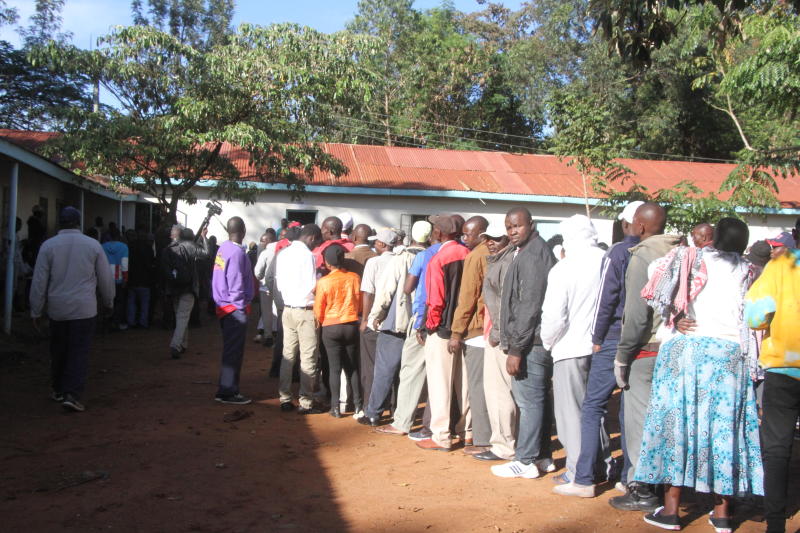 They had approached the ODM nominations with great optimism and were among those who were keen to clinch the coveted ticket in Nyanza to contest MCA seats.
But if the results of the nominations are anything to read from, some aspirants who got not more than two votes in the party primaries might have to reconsider their circles. In the region, three MCA hopefuls got a combined tally of four votes with two from Migori bagging one vote each while in Kisumu, an aspirant got a total of two votes.
This is despite the fact that the aspirants dedicated resources and conducted intense campaigns to convince ODM members to consider them in the polls. The results mean even the people who had portrayed themselves as their die-hard supporters including their own family members and agents might not have voted for them.
In the race to fly the ODM ticket for North West Kisumu West Ward, Okusah Crystal got only two votes in the contest. The hall went silent, followed by murmurs from shocked aspirants when her results were displayed in a giant screen at the Tom Mboya Labour College. Her other competitors Vincent Jagongo and Samuel Ombogo garnered 1,439 votes and 1,145 votes respectively.
But she is not alone, in Migori, two MCA hopefuls got one vote each, as voters gave them a wide berth at the ballot. North Kanyamkago ward's Joseph Orony and Kaler Ward's Born Ogolla got one vote each in the party primaries. The duo are now contemplating contesting as independents and believe voters will be kinder to them in the August 9 General Election.
Orony and Ogolla said they would contest as independents for the August 9 polls.