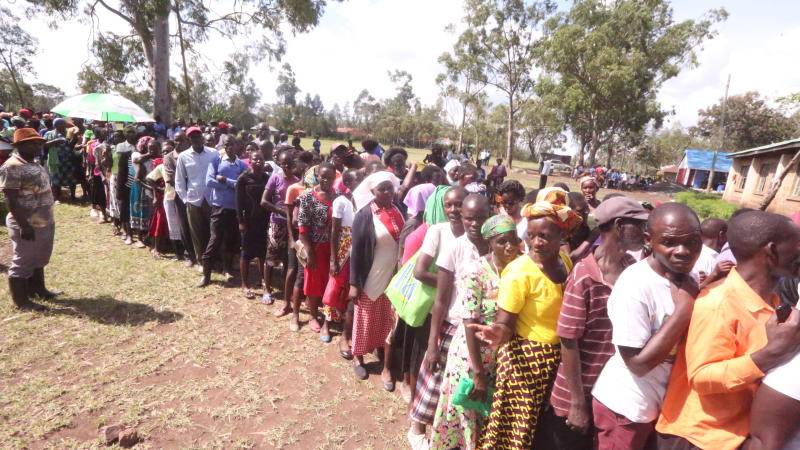 Police arrested 12 suspects in Bondo Nyironge ahead of the ODM nominations yesterday.
The party was scheduled to hold nominations for the Suna West parliamentary, Woman Representative and MCA seats.
Police said the suspects, aged between 24 and 32, were nabbed at 5am after they were spotted in two vehicles with hidden number plates.
Upon searching the cars, police found five machetes, two clubs and a booklet containing details of meetings with members associated with a politician vying for the Suna West parliamentary seat.
The suspects were put in custody and will be arraigned on Tuesday.
"The motor vehicles registration numbers shall be revealed when the photographs have been taken by the scenes of crime personnel," Suna West sub-county police commander Elizabeth Wakuloba said.
Voting at Kadika Primary School in Suna West, Nyamanga Primary in Suna East and Awendo sub-County started by 7.30am.
The process was delayed in some areas. Migori ODM chairman Philip Makabongo said the electronic voting kits could not be left at polling stations overnight.
Voting started at 9am at Migori Primary.