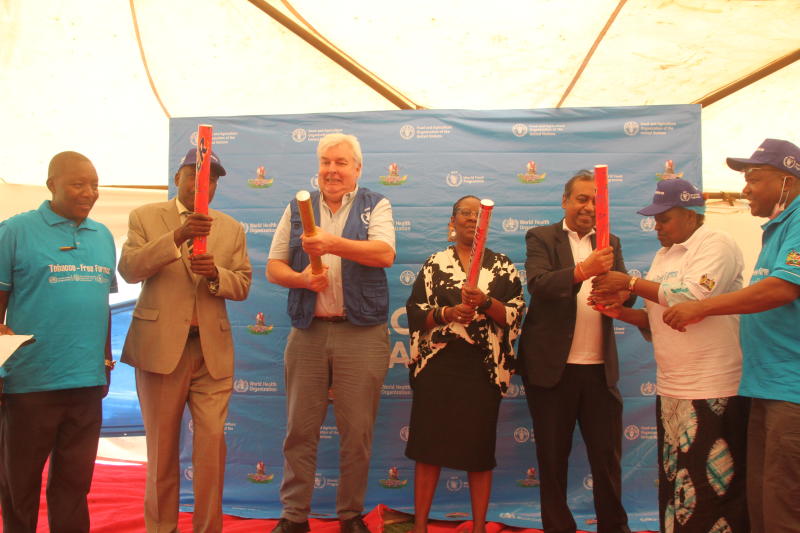 About 700 farmers have abandoned tobacco farming and ventured into other crops.
They have adopted alternative crops with the help of UN agencies and government, which are providing training, inputs such as seeds and fertilisers.
The project by the World Health Organisation, the World Food Programme (WFP), the Food and Agriculture Organisation and the national government also assures the farmers get ready markets for their produce.
"The Ministry of Health is delighted to see farmers move away from what is a health hazard for them and their families and towards more eco-friendly farming practices," said the Director for Communicable Diseases Marea Malel, who represented Health Cabinet Secretary Mutahi Kagwe at the launch of the Tobacco-Free Farms Project yesterday.
According to Dr Malel, Kenya is the first country selected to roll out the project. Groups participating in the project have sold 135 tons of beans to WFP.
"WFP has provided a ready market for high-iron beans, promoted good agricultural practices, nutrition sensitisation, and post-harvest loss training," said Simon Cammelbeeck, the Farm to Market Alliance managing director.
According to the Health ministry, tobacco crop contributes less than one per cent the GDP.
Farmers and their families have been exposed to serious health risks through nicotine absorbed through the skin when handling wet tobacco leaves, exposure to pesticides and tobacco dust.