One person shot dead, police officers injured in student protest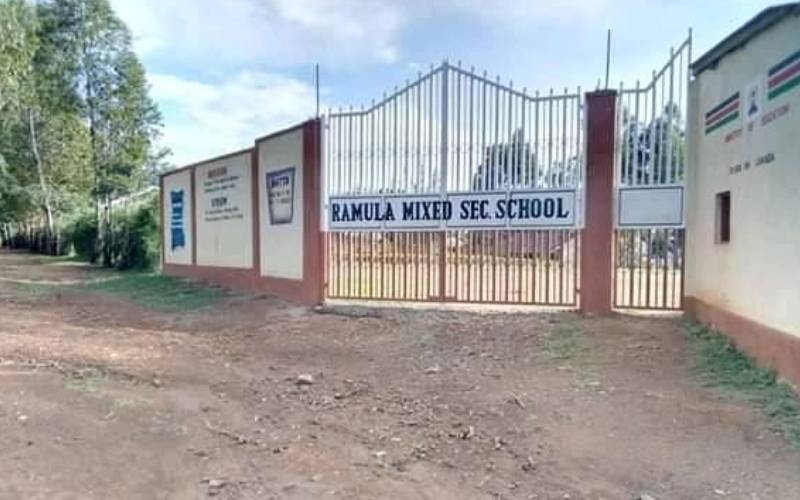 One person was shot dead while two police officers sustained injuries during a protest by Ramula Secondary School students in Gem, Siaya County.
Gem deputy county commissioner Chacha Mosero said the deceased was shot when the police were dispersing rowdy students and locals, including boda boda riders.
The students, together with members of the community, were threatening to burn down Ramula Police Post.
The body of the victim, whose identity remains unknown, was taken to Yala sub-county hospital morgue while the two police officers were rushed to the same hospital for treatment.
Chacha said the students had stormed Ramula Police Station in the morning to protest over their teacher's suicide over defilement allegations.
"The students stormed Ramula Police Post yesterday morning. They accused the police of driving their teacher to commit suicide. They beat up police officers together with 'bodaboda' riders who had joined them," he said.
No student was injured during the protest.
According to the administrator, the teacher was summoned on Saturday by the police after a report was filed by the 17-year-old girl a student at Ramula that he had defiled her at his house.
The girl said the teacher asked her to help with cleaning and washing clothes at his house on Saturday morning. On reaching the teacher's house, he instead closed the door and defiled her.
Chacha said a medical exam confirmed the girl had been defiled.
"We summoned him for questioning and released him the same day as we had to do more investigations. We got reports today morning that he committed suicide on Saturday night at his house," said Chacha.
Chacha told The Standard that police were forced to place the girl in their custody for protection as her fellow students were threatening to beat her up. She was later released to her parents who took her home.
Chacha said investigations over the incident are ongoing.