Okite, diver who has retrieved bodies for 26 years has seen it all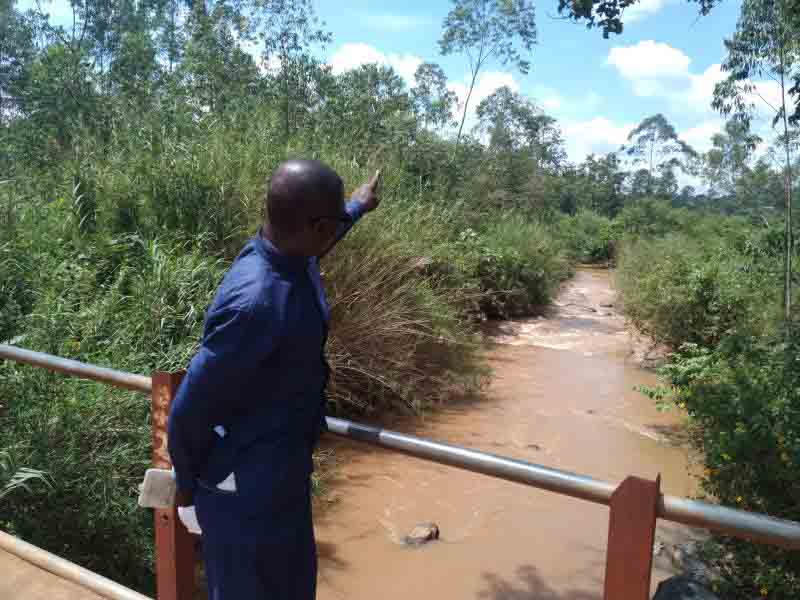 As the uproar over bodies dumped in River Yala and the mystery over the identity of the victims continue, one man has been instrumental in retrieving remains from the waters in the last 26 years.
Nicholas Okite Okoro, who is from Ginga in Yala, Siaya County, says he has worked as a diver alongside his father since 1996 after he dropped out of school due to lack of school fees.
Mr Okite, who took human rights activists on a tour of the site where bodies were found, has seen it all. He claims to have removed more than 30 bodies from River Yala since August 2021.
National Police Service spokesman Bruno Shioso, however, disputed the figures, saying only 19 bodies had been retrieved in the past two years.
Shioso said investigators had been dispatched to hasten the identification of bodies recovered.
Okite says he has also retrieved bodies from Ndanu falls, River Nzoia and Kuja although he could not give the exact number he has retrieved all these years.
For Okite, 41, retrieving bodies has been a source of income. "This is a business that very many people fear to venture into. I learnt it from my father who is now old and is unable to do this work. I started going with him to these ventures when I was in class three. I would later drop out of school due to lack of school fees," he says.
His father, 71-year old Jonathan Oturo, also retrieved bodies in River Yala and Ndanu falls for a living.
In a previous interview with The Standard, Okero's father said he retrieved bodies at the Ndanu falls for more than 39 years.
Mr Oturo said he used his sense of smell to find the spot where the bodies were. And for bodies that took long to resurface, he claimed a spirit spoke to him in his dreams and gave the location where they were inside the river.
His son, Okero, says he gets dreams from a spirit which directs him to where bodies are.
"Just like my father, a spirit communicates to me in my sleep. So usually when I wake up in the morning and I have an assignment to retrieve a body that has been in the water for a long time, I dive to that exact location," he says.
Okero charges families differently depending on their ability to pay and how much they are able to raise. He claims some families are poor and cannot pay much, so he charges them "very" little while some pay him handsomely.
"Those well off families whose kin may have committed suicide by throwing themselves in the river usually have no problem paying any amount while some are poor and only give the little they can raise," he says.
He says most bodies retrieved from River Yala or Ndanu falls in the past were claimed by their families. But recently, he has retrieved bodies that remained unclaimed.
Okite says since August last year, he has retrieved more than 30 bodies in River Yala. Some of the bodies were decomposing and stuffed in sacks.
Some of the remains are found with deep cuts, others with ropes tied around their necks, while some victims have their fingers severed.
But yesterday, Shioso said 19 bodies have been retrieved from River Yala in the last two years, contrary to reports that there could be more.
Shioso said the investigators were heading to River Yala and Siaya Sub-County Hospital mortuary to investigate the mystery behind the deaths.