Governor Ongwae hints at naming his preferred successor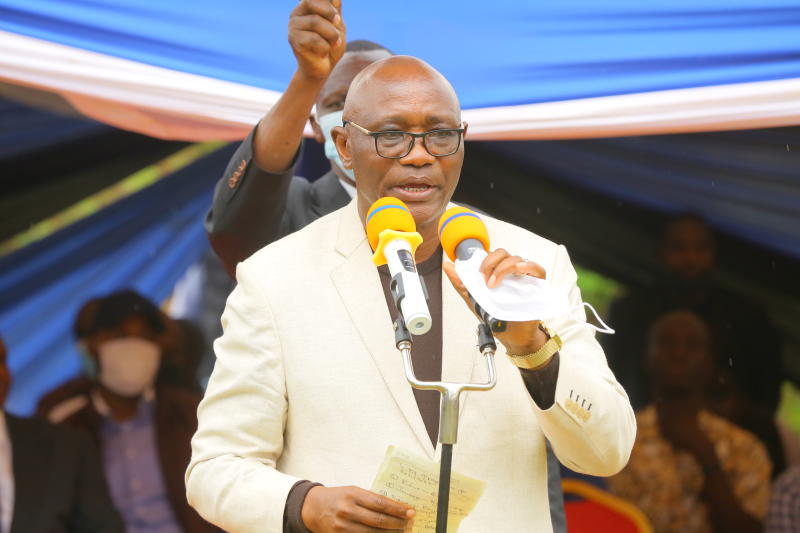 Governor James Ongwae plans to meet his deputy Joash Maangi, Senator Sam Ongeri and Woman Representative Janet Ongera to agree on who is best to succeed him next year.
Ongwae said he will ensure he will back a leader who will ensure the continuity of his legacy once he retires.
He spoke at a funeral in Kitutu Chache on Sunday where he responded to Maangi, Ongeri and Ongera who asked him to give political direction on his succession. The three leaders are angling to succeed the second-term governor.
"I would like to assure Kisii residents that I am going to meet with senator, my deputy and our Woman Rep and I am sure we are going to come up with a winning team ahead of the 2022 General Election," said Ongwae.
Ongwae said his major political assignment was to campaign for ODM leader Raila Odinga to be elected the fifth president and that he would be joining a team of other leaders across the nation to lead Raila's campaigns.
Ongeri, 83, said he is best placed to take over from Ongwae because of experience, having worked as a minister, ambassador, senator, MP and a lecturer.
Maangi defended himself against allegations that he was not loyal to ODM. "My political moves in the last few years have not been by mistake," said Maangi. Ongera said she would honour Ongwae's decision on the way forward.