Family of trapped miner pleads with State to give help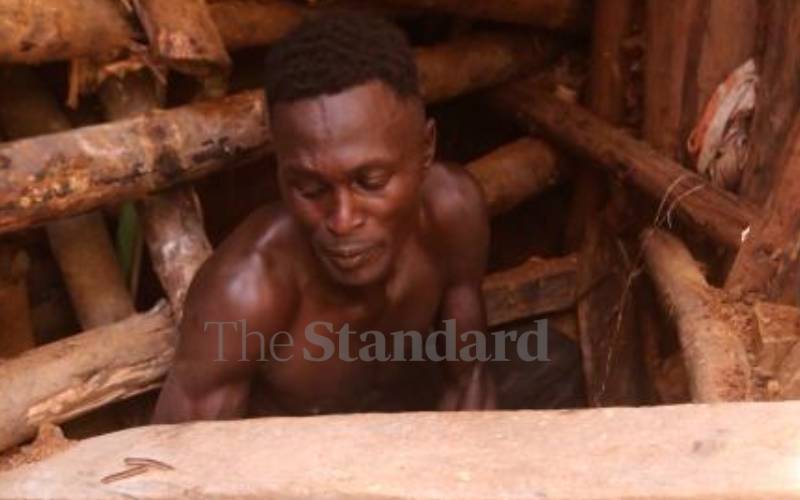 The government has been asked to provide professionals to help rescue one miner still trapped in the collapsed Abimbo mines in Siaya.
Tom Okwach remains trapped 11 days after the incident, with six of his colleagues already rescued and one body retrieved.
Yesterday, relatives and friends were still camping at the mine, hoping for the best. There was little information on the status of Okwach, 25, with police saying they could not give any information yet.
On Wednesday, three other victims were rescued more than five metres underground and taken to the Bondo sub-County Hospital.
Okwach's cousin, Steve Oliwa, said the excavator from the county government could not continue working for lack of fuel. He said time was running out.
"Both the county and national governments should send professionals who can help with the rescue. The team that has been helping out here since the mine collapsed are his counterparts with experience in mining, but now the process has become too risky for them," he said.
Bondo OCPD Roselyne Chebosho on Thursday night said the shaft had caved in again and rescuers had to come out for their safety.
She said the excavator is removing the soil before rescuers embark on the manual process.
Okwach's father Martin Sikuku said those rescued three days ago insisted he was still alive.
"Despite the fact that they could not hear his voice, they said they were able to hear him hit the walls of the shaft he is trapped in, a sign that he is still alive," said Sikuku.