Suspected armed robbery reported at Equity Bank in Kisumu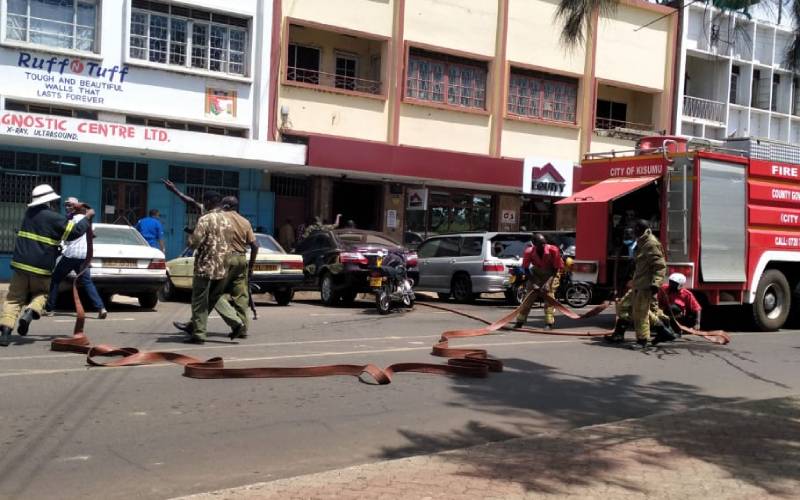 Police have been dispatched to Equity Bank on Angawa Avenue in Kisumu after four armed suspected robbers raided the facility at 11am on Tuesday.
The suspected robbers entered the Equity banking hall under the guise that they were customers.
Upon gaining entry, they threw a teargas canister on the floor, forcing some of the customers and staff members to run out.
Eye witnesses raised the alarm, prompting police to respond.
At least four police vehicles were dispatched to the scene, with a siege laid.
Nyanza Regional Police Commander Karanja Muiruri led the police action.
As of the time of publishing this story, the siege was still on.
A reinforcement of police officers was made, with the cops in operation totalling at least 30 by Tuesday noon.
At 12:30pm, several customers were safely evacuated from the hall. The suspected robbers, however, were still holed up inside the facility.