Plans to turn Kisumu to an investor's hub on track, says Anyang' Nyong'o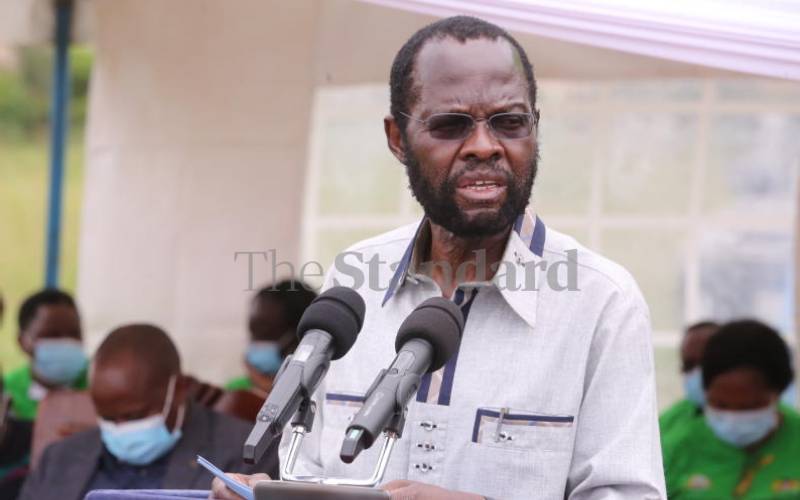 Plans by the county government to transform Kisumu into an investor's paradise are on track if recent developments are anything to go by.
According to Governor Anyang' Nyong'o, their efforts to woo investors to pitch a tent and invest in Kisumu are already bearing fruit.
Some investors have already signed a Memorandum of Understanding with the devolved unit even as the county gears for next month's international investors' conference to expand its list of partners.
The development comes as both the county and national government are competing against time to complete mega projects to help shape Kisumu as an economic hub.
Speaking at the weekend, the county chief said their plan is on course.
"I am delighted to inform you that we are working hard to turn Kisumu into an investment haven," said Nyong'o.
According to Nyong'o, various groups have shown interest to partner with Kisumu in various sectors. The partnerships are expected to unlock employment potential for some people from the region.
Already, several firms are setting up factories in Kisumu, including a cement factory in Awasi while plans to set up a multi-billion leather factory is also at an advanced stage.
The governor revealed that his administration had signed a Memorandum of Understanding with an American company to set up a pharmaceutical company in Kisumu.
Med Aditus Limited will set up a State-of-the-art pharmaceutical company at the Great Lakes University. The move is also part of the efforts to ensure that learning institutions in the region have partners to give their learners hands-on experience in training.
"We have just signed an MOU with Med Aditus Limited that will bring the latest world-class technologies in pharma manufacturing to the county," he said.
He said he is also in talks with several partners and has convened an investors conference in December to share investments opportunities in the county.
"Many investors who are happy with our leadership model are knocking on our doors with business ideas and proposals," said Nyong'o.
The preparations for the investments conference are at an advanced stage. Nyong'o pitched about Kisumu investment potential to delegates at the Glasgow Climate Change Summit.
"We are planning to hold the Kisumu International Investment Conference from December 19 to 22, 2021, at the Jomo Kenyatta International Stadium in Kisumu," said Nyong'o.