Anyang' Nyong'o walks with head high after streamlining health sector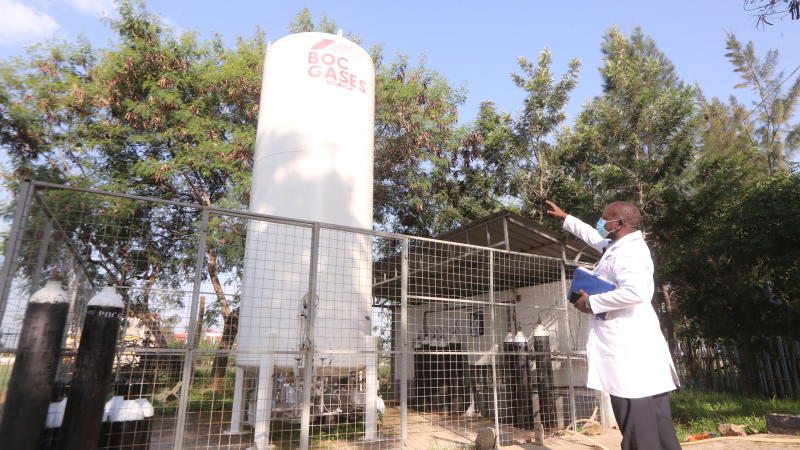 When he took over the health sector in 2017, many were waiting to see how he would deal with the sector riddled with woes, including persistent strikes by health workers.
And for the first three years, Governor Anyang' Nyong'o sought a formula to restore order in the health sector. The pressure to salvage an ailing sector marred with excessive spending, a huge deficit on the wage bill, endless court cases, and poor revenue collection clouded his plans.
Hospitals remained deserted, and drugs were missing from the shelves. Patients were forced to buy essential medicines from local pharmacies. So bad was the situation that the county chief appointed three different health executives with little success before appointing himself to oversee operations.
Today, Nyong'o can breathe a sigh of relief after steadying the health ship and restoring order into the sector thanks to the huge financial investment in infrastructure, dialogue and collaborations. The development has seen the county's largest referral hospital Jaramogi Oginga Odinga Teaching and Referral Hospital (JOOTRH) witness an infrastructural upgrade raising its stake to become a Level Six hospital.
At the facility, an oxygen plant with a capacity to produce 600 litres per minute has been installed.
Its expansion at Sh400 million is almost complete. On Saturday, the health sector received a boost after a church donated drugs and equipment worth Sh8 million.
The Church of Jesus Christ of latter-Day saints also donated ten oxygen cylinders, Personal Protective Equipment (PPEs), autoclaves, 25 chlorine resistant beds, masks and gumboots among others.
Chief Officer of Health Gregory Ganda said the donation would play an integral role in promoting better seamless services to residents.
"Health is at the core of this county. We are dedicated to improving services in the sector," said Ganda.
A spot check at JOOTRH indicates transformation is taking place. Two additional floors being built to create room for more wards is almost complete. Plans are also underway to increase the bed capacity from the current 500 to more than 1,000 beds.
The construction of a cancer centre worth Sh150 million is at an advanced stage, and the construction of a surgical unit is also on course. Authorities have also completed the construction of the Neurosurgery ward and the plastic surgery ward. Many hospitals and dispensaries across he county are also being upgraded.
At Gita sub-County Hospital in Kajulu, the construction of new maternity is underway and in Kisumu County Referral Hospital, plans to introduce antenatal care are ongoing.
"Once completed, the maternity theatre at Gita sub-County hospital will provide quality and specialised maternal and perinatal care to the mothers and newborns of Kisumu East and its environs," said Nyong'o.
Fredrick Oluoch, director of health at Chulaimbo County Hospital, said the construction of a new maternity wing is also almost complete.