Police probe death of a farm manager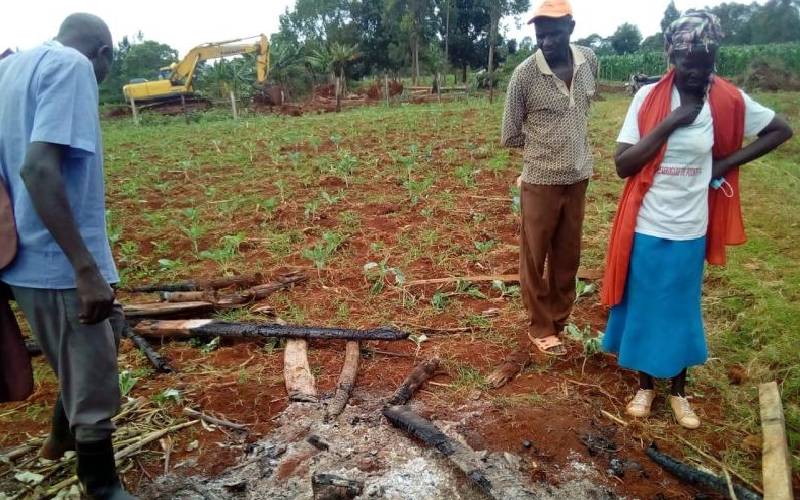 The police in Homa Bay are investigating the death of a farm manager said to have been lynched by a mob following a land dispute.
Boniface Orwa,45, is said to have been accosted on Monday night at Konyunyo in Wang'chieng', the farmer he manages in Rachuonyo East, and killed.
His attackers accused him of encroaching on other people's land.
Orwa is said to have been involved in ugly altercations with owners of farms that bordered the one he managed.
They descended on him with crude weapons. He died on the spot. The attackers later set Orwa's body ablaze.
A resident, Michael Kiage, said while it was wrong for people to take the law into their own hands, there was a need for them to co-exist.
A village elder Joshua Otieno said Orwa had serious differences with some residents which may have led to the attack.
"There was a day he even attempted to attack the area assistant chief who was only trying to find a solution to the fight between him and his neighbours," Otieno said.
He urged the residents to avoid taking the law into their hands.
Police moved Orwa's body to Rachuonyo South Sub-County Hospital mortuary.
Area chief Elisha Wadanda warned the residents against taking the law into their hands.
"It is wrong to kill someone," Wadanda said.