Two confirmed dead in Nyatike, one admitted in hospital after mine caves in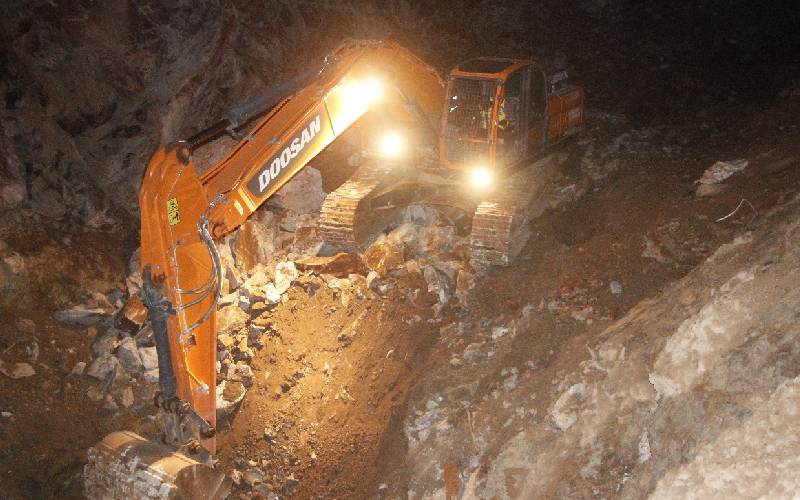 Two people have been confirmed dead and one nursing injuries at Migori county referral hospital after the Makalda gold mine caved in Nyatike subcounty.
Rescue efforts are underway at the scene.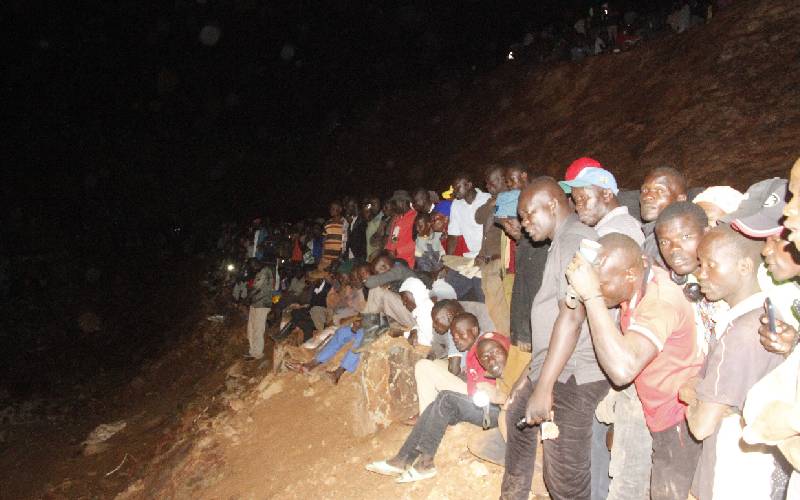 By 9pm, one person had been rescued with serious injuries and taken to hospital.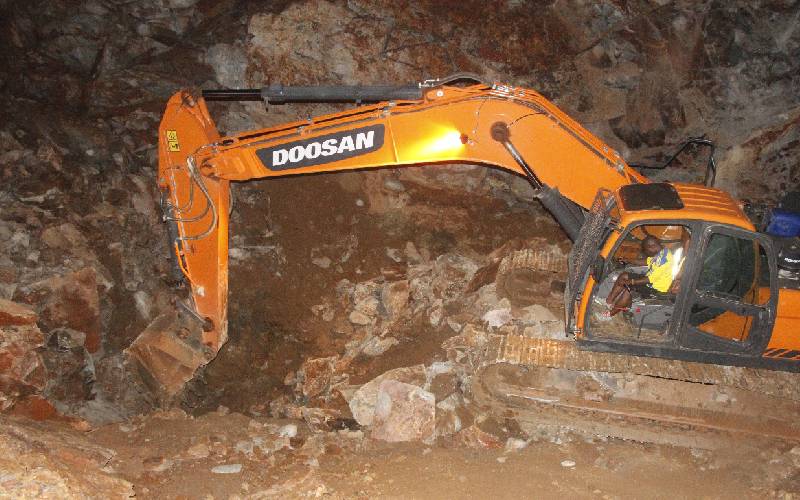 Four others are still trapped.
The rescue is alleged to have started at around 4.15pm when the walls of the mine came down.
Statistics from the Ministry of Petroleum and Mining show that at least two gold miners die in mines in Vihiga and Kakamega counties every month.
Gold mining in the region is a largely informal sector with about 8,000 artisanal miners.
Western Region Mining Officer Samuel Too said most of the miners are youth. Some of them work as casual labourers in the mines.
Just a handful – those employed by registered miners - have access to credit services.
At least 5,341,182, or 38.9 per cent of the 13,777,600 youth in Kakamega are unemployed, according to the 2019 census.
A 2018 report by the Alliance for Responsible Mining, done in conjunction with the United Kingdom, says artisanal and small-scale mining remains a significant source of employment for many Kenyans.
"About 146,000 people were working in small-scale mining by 2012 in Kenya as large-scale mining companies employed about 9,000 workers," said the report published in 2018.
The report estimated that the mining sector in Kenya is largely informal but produced around 60 per cent of the country's gemstones, gold, quarried stones and other construction materials.
In 2015, the mining share to the country's GDP was 0.8 per cent. The government is targeting a 10 per cent share in the Vision 2030 through value addition, implementation of mining and minerals policy and the Mining Act 2016.