Mind shift: Dads set to change baby diapers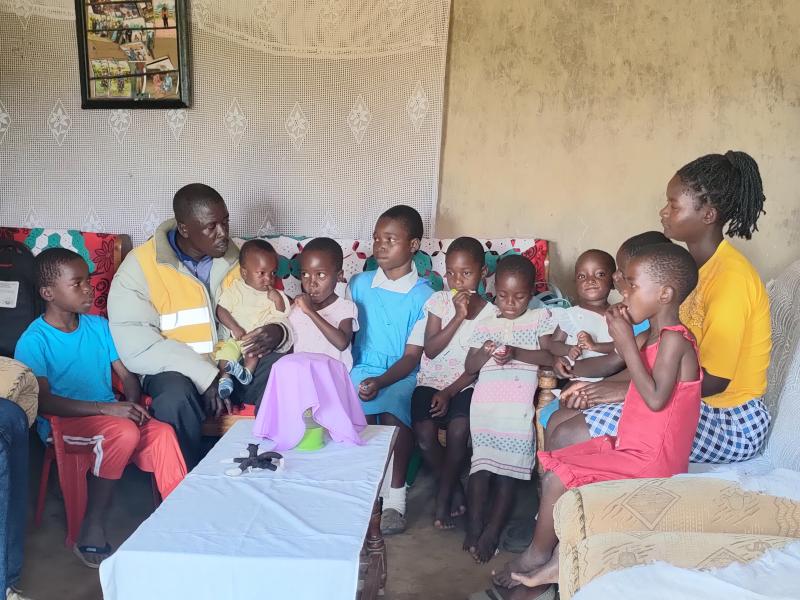 Fredrick Onyango has for many years believed that caring for children is the sole responsibility of mothers and a father's role is to provide for the family.
Growing up with his siblings, it is his mother who was close to them.
"My mother took care of us. In fact, if we wanted anything from our father, we had to go through our mother," recalls Onyango.
Later, when Onyango got married, his main focus was to go out and look for money to fend for his family while his two wives looked after their children.
Leaving his house early in the morning and returning late at night, many times long after children had slept, was Onyango's daily routine.
But, while attending an early childhood development empowerment programme dubbed 'Strengthened Partnership for Nurturing Care' in 2018, that Onyango got the shock of his life.
The programme targeted pregnant mothers and children below five years, including the vulnerable ones, sponsored by Hilton Foundation and spearheaded by ChildFund Kenya and Siaya County.
Onyango learned that he missed out during his childhood development by virtue of his father being absent in their early lives.
"Shockingly, I realised that even my own children were also missing out on the same benefits since I was not involved in their care," he explains.
Stung by the bitter revelation, Onyango vowed to get involved in the care of his children.
Regina Mwasambo, Project Coordinator, ChildFund Kenya says the programme was meant to empower men because a baseline survey they carried out in Siaya County revealed that most caregivers were women at 96 percent and men 4 percent.
In 2017, the Unicef's Multiple Indicator Cluster Survey programme, the largest collection of comparable data mapping parental behaviour in the world, showed that more than half, or 55 per cent of children aged between three and four in 74 countries (approximately 40 million) have fathers who do not play or engage in early learning activities with them.
"Men were missing in the children care process yet there is evidence that children whose fathers participate in their caregiving grow with confidence and perform well in school and future lives," she says.
Various studies show that fathers play a crucial role in the development of children.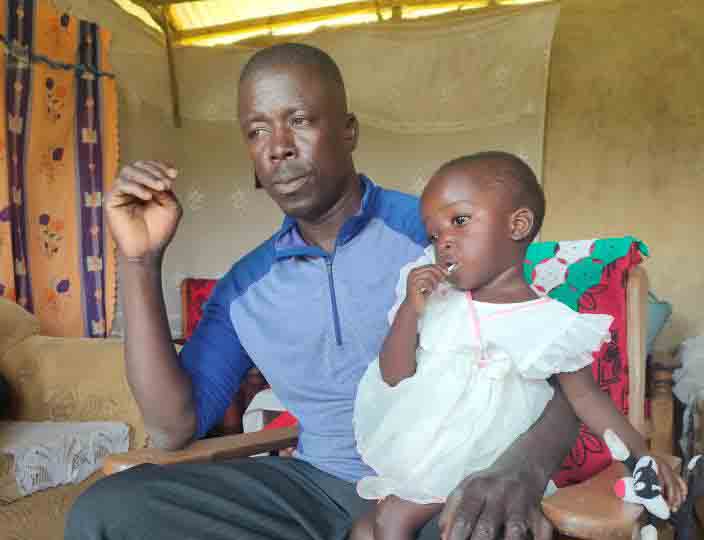 "When fathers nurture their young ones in their earliest years of life - by providing love and protection, playing with them, and supporting their nutrition - their children will learn better, have less behavioural issues, and become healthier, happier human beings," says Unicef.
Also, a report in Psychology Today, Fathers and Their Impact on Children Wellbeing shows that, even from birth, children who have an involved father are more likely to be emotionally secure, be confident to explore their surroundings, and as they grow older, have better social connections.
Responsive caregiving
Onyango and other 2,900 caregivers have been meeting twice a month in various groups where they learn five components; good health, adequate nutrition, responsive caregiving, opportunities for early learning and security and safety, supposed to help children grow up in a holistic way.
"I stopped being just a provider. I am now fully involved because l want the best out of my children."
Today, Onyango, 41, goes home early and this has greatly improved his relationship with his children.
They talk freely and request him to buy them snacks on his way back from work. He also takes them to school every morning and, most of the time, goes to pick them up.
Judith Anyango, one of Onyango's wives, says that his close interaction with their children has relieved her of a lot of pressure.
"Initially, l was everything. Children are always asking this and that and you rarely rest in the house. Even when their father is around, they never wanted to go near him," she says.
Mwasambo of ChildFund says that during the survey, they also discovered traditions had kept men away from children and the kitchen.
"Women are themselves barriers because they wouldn't allow men enter kitchen or do some chores like cleaning." Rose Anyango, for example, believed that, traditionally, men who liked being in the kitchen had a mental problem.
"l knew it was wrong for a man to be fond of kitchens, and also be seen walking around with babies. When l was getting married, my mother and aunt advised me that cooking, washing and caring for children were my responsibilities," she says.
However, participating in the programme has since changed her perception of men's involvement in activities traditionally seen to belong to women.
Another beneficiary, Elly Oduor says the programme has helped him see the need to be close to his children.
"Nowadays, I interact a lot with my children. I help them do homework and I pick them up from school," he says Oduor, a boda boda rider.
Mwasambo lauds men who go home early to spend quality time with their children. When the programme started, it wasn't easy getting men to join.
"Men wanted to be given incentives to participate but they later agreed after learning it will build capacity, strengthen knowledge and skills to help children grow."
Unicef advises: "We must break down the barriers that prevent fathers from providing their babies and young children a conducive environment for them to thrive, including love, play, protection and nutritious food.
"We must ensure that all parents have the time, resources and knowledge they need to fully support their children's early development."