Who bewitched us? Queries as killing of elderly people persists
They plotted and set ablaze four grannies as family members watched helplessly.
The grannies, branded witches, pleaded their innocence but the attackers heard none of it.
And in just minutes, they had been burnt beyond recognition, their homes reduced to ashes and dairy cattle belonging to one of them sold to a farmer a few kilometres away.
Police in Marani, Kisii County, have arrested four suspects and recovered the six dairy cows.
Marani Deputy County Commissioner Patrick Miriira said police were looking for more suspects.
"Killing innocent Kenyans is unacceptable. Nobody should hide behind the fact that this is the usual way of doing things in the community," Mr Miriira said.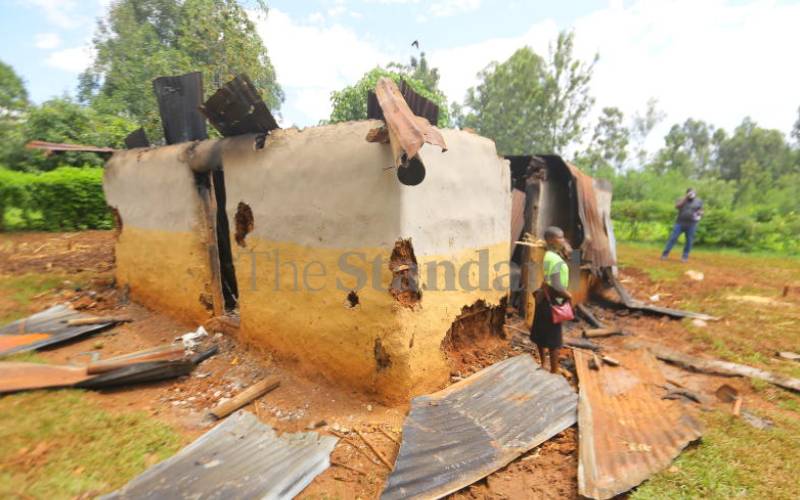 He said police later recovered the stolen cattle and arrested the buyer to assist in the investigations.
"This is a gang that took advantage of the witchcraft allegations to plan and execute killings. The people who were involved in the act are not locals," he said.
The Provincial Administrators said to curb the vice, they will require the collaboration of all stakeholders.
"We need the church, political leaders and the society to come up with measures to curb the menace."
The four victims were 60-year-old Jemima Mironga, 53-year-old Agnes Ototo, Sigara Onkware, 62, and Sindege Mayaka, 85.
Janet Moraa, daughter to Jemima, said there was a lot behind the killing of her mother.
"A neighbour who has been brewing illicit brew is behind the killing of my mother. We have always had bad blood because my mother was against changaa brewing," she said.
In the Sunday morning incident, a mob in Bomokona went from house to house, identifying "suspected sorcerers" and burning them to death in their homes.
It was alleged that three elderly women and another man bewitched a high school student who had lost his hearing ability.
The Witchcraft Act in the Constitution states that any person who accuses or threatens to accuse any person of being a witch or of practising witchcraft shall be guilty of an offence and liable to a fine not exceeding Sh500,000 or to imprisonment for a term not exceeding five years.
Moenga Bosire, the Sub Chief Masakwe, said the attacks were sporadic. "By the time I got to the scene, they had already killed the victim."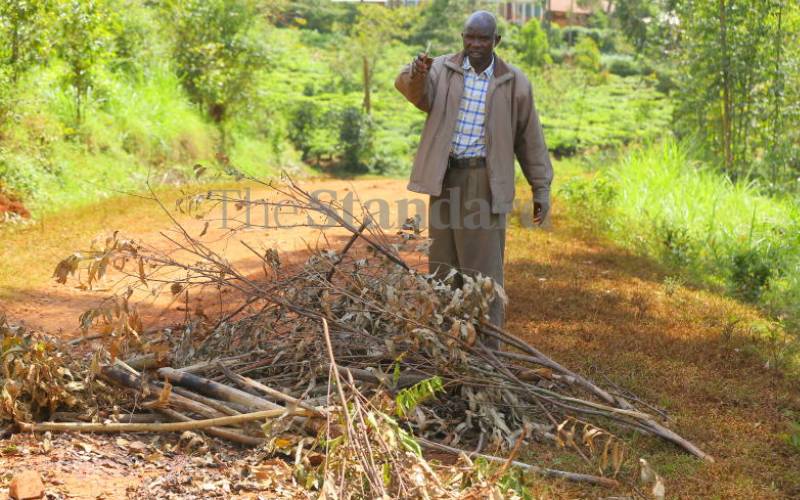 Another assistant chief, David Ongera, said they have not received any reports that the victims practised witchcraft. "The law must take its course."
He said they only came to learn of land disputes involving some of the affected families later Sunday evening.
Such incidences have become rampant in the Gusii community. But it is not evident if the killers believe their victims are witches.
Many people have been killed before on suspicion of being witches in the region in the recent past.
In November last year, Kwamboka Iriera, 68, was lynched before her body was set ablaze on suspicion that she was a witch.
"My mother pleaded with her assailants for hours to spare her life to no avail. She had been marked and it was just a matter of when they would kill her," said Rebbeca Gesare, Kwamboka's eldest daughter.
Gesare said their relatives and a section of boda boda riders accused her mother of killing a two-year-old through witchcraft. But she believes there was more to the killing.
"The issue here was land that some of our relatives took away from my mother," she said.
In March 2009, five elderly people, in the same Sub-county accused of witchcraft were burnt to death. They were accused of abducting a child and making him dumb through black magic.
The child, who had been abandoned by the roadside, pointed out those who abducted him. They allegedly owned up before being set ablaze.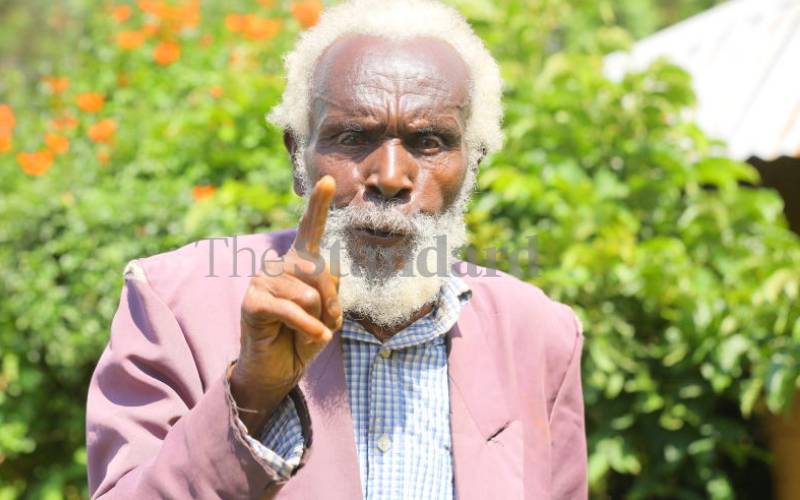 According to police records, the five were all aged over 80.
On May 11, 2008, a pupil picked a black notebook next to Mesaria Primary School in Marani Sub-county and handed it to the headteacher. The book contained names of people who had allegedly been bewitched and died as a result.
It also contained the names of people behind witchcraft in the area.
The headteacher passed over the book to the then Divisional Officer, who in turn gave it to the Director of Criminal Investigations Kisii.
But the following day, an angry mob set ablaze the 12 suspected witches and torched 54 houses.
It is a situation that saw 24 people arrested and charged with various counts of murder.
Human rights activist Ruth Manoti argues that some of the people killed might even be innocent and that the recurrence in the lynching is not only embarrassing but unlawful.
"Police should do everything possible to arrest the suspects who were involved in the killings. We should not bend the law," said Ms Manoti.
Ms Manoti says the issue is complex and needs the intervention of political leaders.
Edina Kangwana, the Kisii County Administration Executive said no one has a right to kill. "The judicial process can do better."
Gusii Council of Elders chairman Araka Matundura says family issues in the community, including land conflicts, should be solved amicably and at early stages. "The mob justice mentality should not be tolerated."
Kisii County Deputy Governor Joash Maangi said the idea of killing the vulnerable in the community was getting out of hand. "The law in Kenya allows that everyone is innocent until proven guilty."
Maangi said this was a barbaric way of solving conflicts. "This was murder, and the law should be applied. Nobody should take the law into their own hands."
At a glance
-Six years ago, a video clip appeared on the internet showing five people being burnt in the village of Nyamataro in Kitutu Chache South.
-On January 14, two elderly women were burnt beyond recognition in Omokonge village, Nyamira County, on suspicion of practising witchcraft.
-In March 2009, five elderly people accused of practising witchcraft were burnt to death in Bomatara Village, Kitutu Chache constituency.
-In Nyangiti village Kisii South, John Makori was butchered in January 2014 allegedly by his brother on allegations that he (Makori) had bewitched his mentally ill son.