It is time to lift Covid curfew, Mudavadi tells Uhuru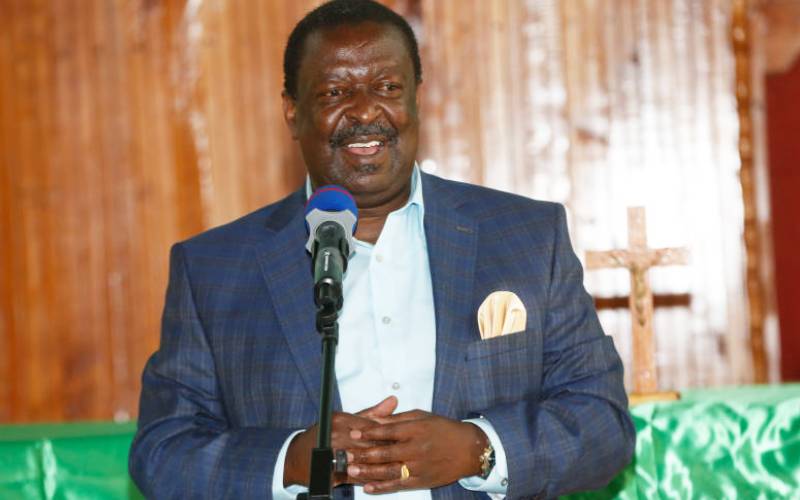 Amani leader Musalia Mudavadi (pictured) has urged President Uhuru Kenyatta to lift the curfew.
The 10pm-4am curfew was put in place to reduce the spread of Covid-19.
While acknowledging that the Covid threat is still alive and that measures have to be put in place, Mudavadi said other rules may be put in place to curb the spread.
He said the curfew has hurt people's businesses and their financial stability.
The ANC leader was speaking at the burial of lawyer Evans Monari in Nyamira on Sunday.
Monari, one of the lawyers in President Uhuru's legal team at the ICC, died on October 4.
Family spokesman Ken Monari said Evans died at the Nairobi Hospital's Intensive Care Unit after a long illness.
This is the second time Mudavadi is calling for the curfew to be lifted.
Last week he said, "It is clear that the economic hardships continue to bite several sectors of the economy. The transport sector, the small-scale traders' sector, the hospitality sector among others."
He was speaking after chairing the ANC Parliamentary Group meeting in Nairobi.
"The message coming through is that it is time the curfew is lifted. We are not saying the Covid-19 guidelines should not be observed, but clearly, we cannot continue in a situation where economic hardships continue and yet we can see the numbers in Covid-19 cases declining."