Family loses two sons in battle over land ownership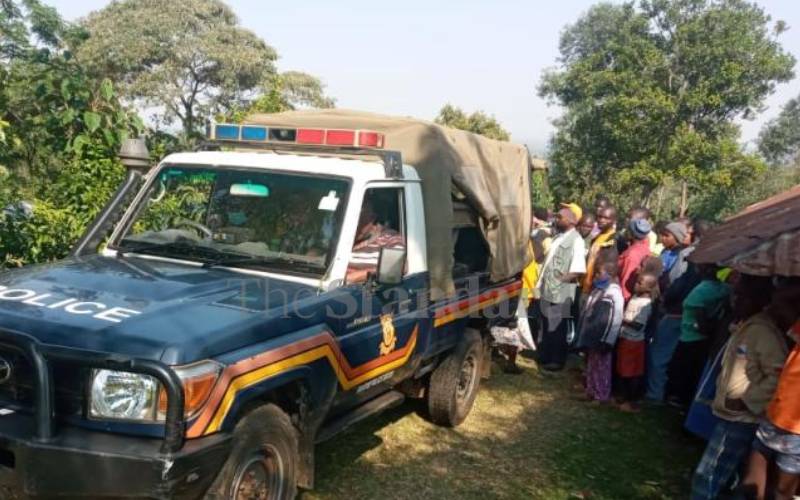 Grief has engulfed a family in Ndhiwa Sub-county after two brothers died over a disputed piece of land.
This is after a man who killed his brother on Friday was murdered on Monday morning. Gordon Odhiambo aged about 30, was lynched by a mob for murdering his elder step-brother George Odhiambo, 45, at Kamasi village, South Kabura Sub-location in West Kanyadoto location.
Gordon is alleged to have killed George after a protracted disagreement over ownership of a piece of family land. Their father died more than two years ago. Gordon attacked his brother George who had gone to help his aunt to plough her farm using oxen on Friday morning.
He cut George's head several times with a panga before the latter collapsed and died. After committing the heinous act, Gordon fled to a village in Uriri Sub-county in the neighbouring Migori County. He later relocated to his relative's home in South Kabuoch.
But the villagers told him to go back to his home after learning that he had committed murder. On Monday morning, Gordon was spotted by villagers seated at the scene where he had killed George.
On seeing the villagers he ran and hid inside his brother's house. He then climbed to the roof forcing the mob to demolish the building. The mob pounced on him with sharp objects and cut his legs into pieces.
Ndhiwa Sub-county Police Commander Robert Aboki confirmed the incidents.
"It is true that Gordon has been killed. Our officers are on the ground for more information," Aboki said.