Grief as retired soldier kills his mother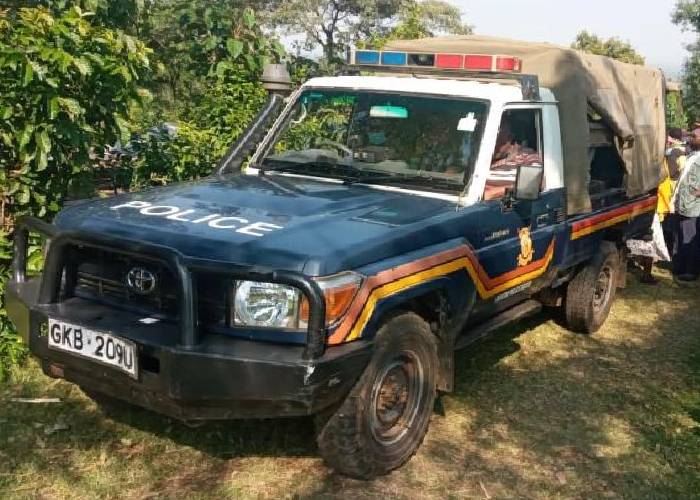 Police are looking for a retired army officer who killed his 91-year-old mother over a land dispute in Homa Bay County.
The man is accused of killing his mother, Hellen Ajwang Odiango, at Obisain West Kamagak, Rachuonyo South Sub-county.
The suspect has had a protracted controversy over ownership of a piece of land with his mother.
It is reported that the suspect left home last year and went to an unknown place with his family.
He reportedly returned home on Friday and began squabbling with his mother.
The altercation led to physical fighting, and the ex-soldier allegedly ended up stabbing his mother with a knife.
The granny sustained injuries on the chest and head.
She died a few minutes later while being taken to Rachuonyo South Sub-county hospital.
Rachuonyo South Sub-county Police Commander Lilies Wachira said the ex-soldier fled the home immediately after committing the heinous act.
"The suspect disappeared from home, but we are looking for him. We are told he used to live in Tanzania, where he was serving as a military officer and retired later," Wachira said.
She said investigations are underway to ensure the suspect is brought to book.
"We have handed the matter to our counterparts of the Directorate of Criminal Investigations who are pursuing it to ensure justice prevails," Wachira said.
The police boss urged residents to embrace dialogue or legal action in solving disputes in their families.
"Disputes are normal in the society, but people should seek dispute resolution mechanisms instead of resorting to violence," she added.
The body was moved to Rachuonyo South Sub-county Hospital mortuary for postmortem.
Residents of the area were astonished by how the land dispute caused the granny's death.
"It is unfortunate to kill a granny because of land on which she can neither construct a building nor till," said a resident who sought anonymity.