Police explore arson angle in county office fire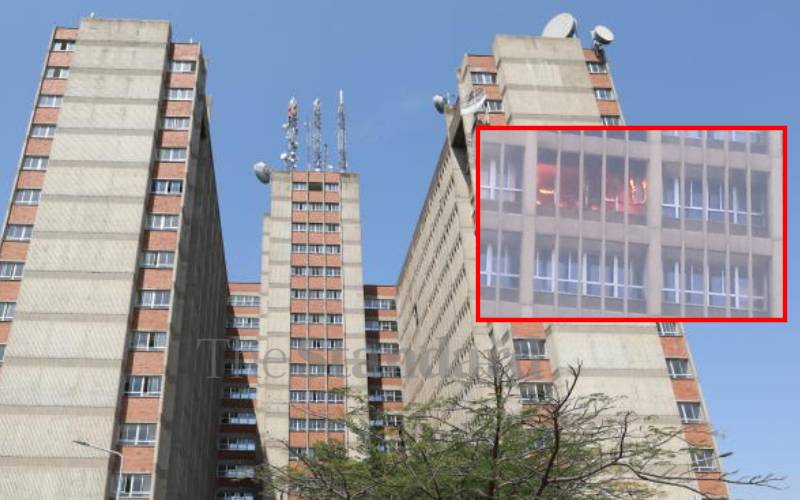 Police are exploring an arson angle in the Sunday afternoon fire at Kisumu's Prosperity House that destroyed crucial documents in Governor Anyang' Nyong'o's administration.
Yesterday, a number of county staff from the affected department were questioned by detectives as authorities tried to solve the mystery behind the inferno.
The incident came a few days after Governor Nyong'o ordered an internal audit on approval of buildings in the county as part of the efforts to streamline services.
The orders also came following claims of a complex web of under-dealings among some county officials that had seen sanction illegal development projects.
Interviews with a number of officials including detectives and county officials established that authorities are suspecting foul play and claim the incident could have been as a result of officials afraid of Nyong'o's wrath.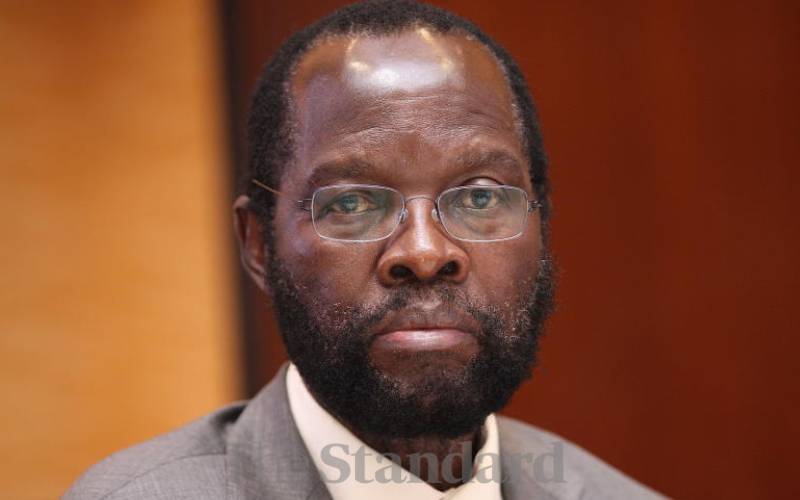 A detective privy to the investigations told The Standard in confidence that they were following leads in the suspected arson attack.
"There are a lot of questions that must be answered because several documents were destroyed in the fire incident," said a detective in anonymity.
Among the documents that were destroyed include approval plans for a number of buildings as well as several important documents in the lands and planning department.
Among the evidence the police collected include CCTV footage which police say will help bring the suspects to book.
Another police source also confirmed that CCTV footage captured some of the suspects who were spotted at the building when the incident occurred.
Tough questions, however, remain for the security agencies on how they allowed the suspects to access the offices on a Sunday when all other county workers were not in the office.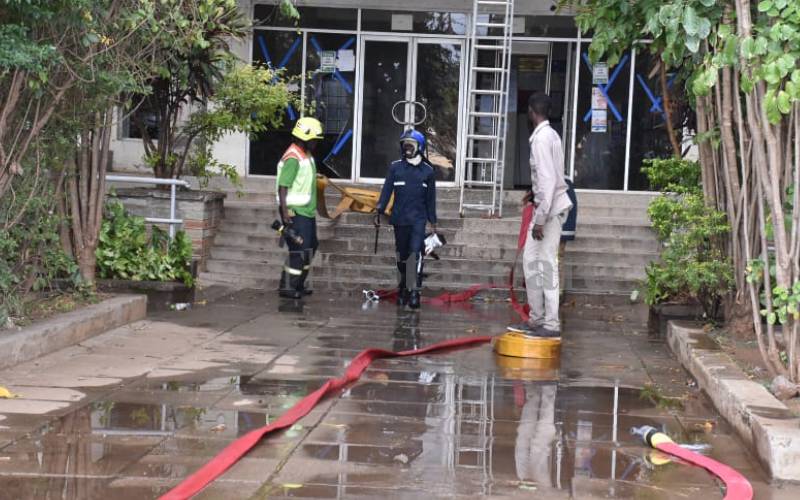 The building is one of the most guarded in the city and hosts several offices including national government offices.
Yesterday, a wave of anxiety swept through the county headquarters as police officers intensified efforts to establish the cause of the fire.
The developments came as the Ethics and Anti-Corruption Commission (EACC) said they were not following specific cases from the department even though they are pursuing a number of land cases at the county.
Aura Chibole, the deputy director of EACC Western Region told The Standard that the files they are pursuing are in Nairobi.
A similar incident happened last year when the governor attempted to address gaps in his administration.