Drama as police gun down two suspected gangsters during raid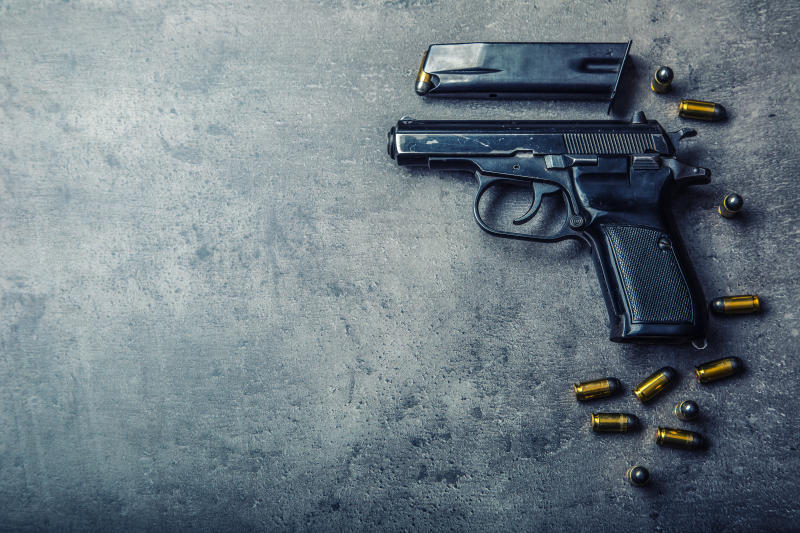 Police gunned down two suspected gangsters after the duo tried to attack the officers during a raid in their house in Nyalunya Sub-location.
The suspects are said to have turned on the police officers with a machete and a fake pistol after the officers stormed their house to arrest them on suspicion of burglary and stealing.
One of the suspects has an active case at Winam Law Courts where he is facing burglary charges.
Residents who had raised alarm claimed the suspects were behind a series of robberies in the area and had been keeping some of the stolen items in their house.
Moments after they were gunned down, police officers conducted a search in the house and found two crow bars believed to have been used to commit crime.
According to witnesses, police officers had ordered the two suspects to come out of their house, but they failed to comply.
When they finally came out, they engaged the officers in a physical confrontation as one of the suspects brandished a machete while his accomplice drew out a fake gun resembling a Ceska pistol.
One of the officers fired at the suspects and fatally wounded them. Their bodies have been transferred to Jaramogi Oginga Odinga Teaching and Referral Hospital mortuary.
County Commander Samuel Anampiu confirmed the incident and noted that police have been trailing the suspects for some time.
A few weeks ago, another suspected gangster who was part of a 15-member gang was also gunned down after they attempted to ambush police officers at a bridge with crude weapons.