Kisumu County begins burials in mass graves as more bodies disposed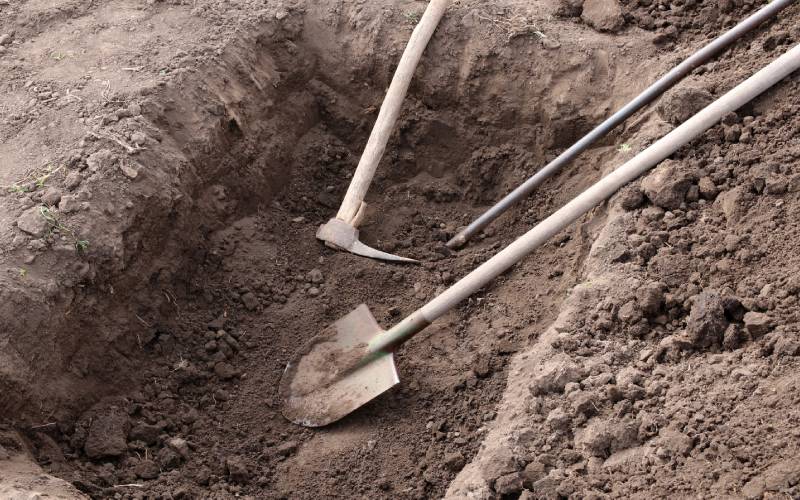 The County Government of Kisumu is set to dispose of 16 more bodies as it seeks to decongest mortuaries in the county. The move comes after 61 bodies were buried in a mass grave at Mamboleo Public Cemetery on Friday last week.
Last month, health officials in the county obtained a court order to dispose of 212 unclaimed bodies in its strategy to clear the morgues. In a Covid-19 containment strategy, the county authorities had issued a directive that all bodies lying in the mortuary be disposed of.
The directive also requires residents to be buried within 72 hours of death. The strategy is aimed at reducing gatherings that have been flagged as a conduit for the spread of the coronavirus.
Yesterday, County Director of Health Fredrick Oluoch confirmed that they had lined up 16 more bodies for disposal. Three are preserved in Ahero mortuary while 13 are at Kisumu County Referral Hospital mortuary.
"We have a court order to dispose those bodies. However, we have given families one more week to claim them if they don't we will go ahead and organise for mass burials," Oluoch said.
Meanwhile, in a bid to address the low oxygen supply, the county government has installed a Sh50 million oxygen plant with a capacity to generate 500 litres per minute at Jaramogi Oginga Odinga Teaching and Referral hospital.
Oluoch said the plant will help in filling oxygen cylinders used in peripheral health facilities as it responds to high demand for the commodity. "We are not going to charge patients who need oxygen and the plant will help improve our service delivery," Oluoch noted.
He confirmed that 200 healthcare workers have been infected with the virus which has slowed down service delivery.
However, he said 250 more staff have been hired under Universal Health Care (UHC) scheme with 96 medical interns absorbed for consistency in service delivery.
The county has received 55,100 cumulative Covid-19 vaccine doses with an additional 7,100 doses collected from Kenya Medical Supply Agency (Kemsa) last week.
Further, some 34,267 have been vaccinated with the first dose and 12,607 have received the second dose vaccination. About 55,000 tests done with gene sequencing have shown dominance in Delta variant.
Kisumu County has registered a total of 6,253 positive cases with current active cases being 134.