Official denies claim that Rasanga unwell in US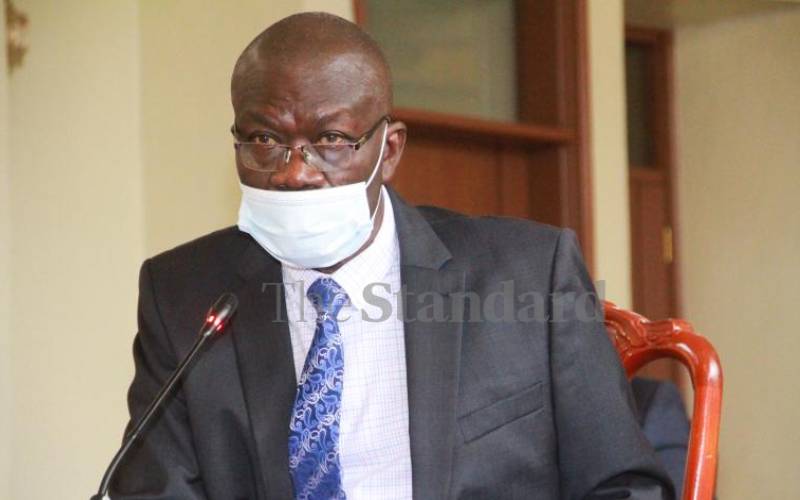 Siaya Governor Cornel Rasanga's absence during the commissioning of major projects by President Uhuru Kenyatta this week raised questions on his whereabouts.
Although some officials have confirmed that he travelled to the US, the purpose is not clear.
While some county officials claim the governor went to seek treatment, others say he is on an official visit.
County Secretary Joseph Ogutu denied claims the governor is unwell. He said the county boss was attending a series of meetings but did not divulge more details.
"He is as fit as a fiddle," Ogutu responded to a text message when contacted by The Standard.
Acting communication director Auscar Wambiya said the governor was in the US for "serious" official meetings.
He shared pictures of the governor meeting some 30 Luo professionals living in Carlifornia.
The caption on the photos said the group Rasanga was meeting is headed by a Mr Henry Odembo, who is from Siaya County. The caption further said the governor and the professionals discussed several issues including how they would invest back home.
The Standard could not establish whether the governor is on an official or personal visit.
The governor did not attend the commissioning of the Sh1.6 billion Kodiaga-Wagai-Onyinyore/Akala-Nyangweso-Muhanda road, ahead of Madaraka Day celebrations in Kisumu.
President Kenyatta also launched a Sh2.4 billion water project in Bondo. The water project will be funded by the national government and the African Development Bank.
Rasanga was represented at these events by his deputy James Okumbe. The deputy governor told said the governor was in the US on official duty.
The governor also missed a meeting between Uhuru and Nyanza leaders in Nairobi last week.