President Uhuru Kenyatta visits humble Siaya family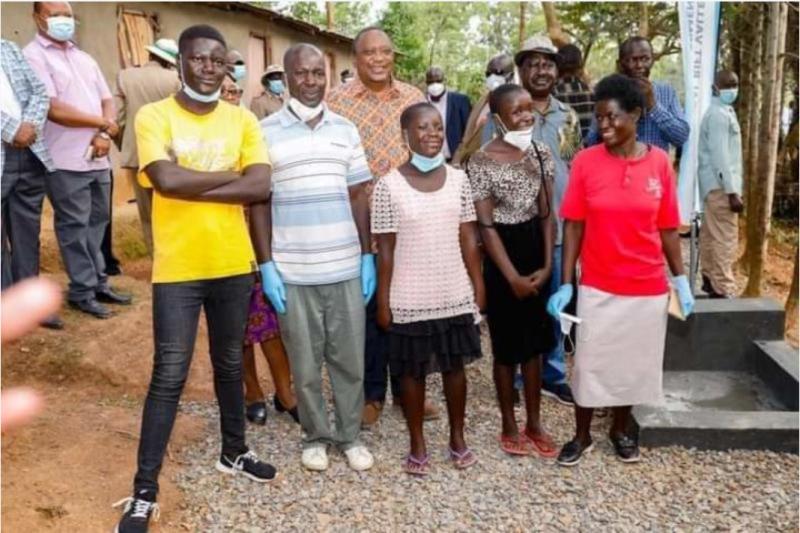 Last Saturday, Joel Malienga received some odd guests. They included the area chief and other few people who looked like security officers or government officials.
The delegation informed the 51-year-old resident of Rawalo village in Yala, Siaya County that he would receive a special guest the following day.
They asked him not to leave the compound and to ensure it was clean. "How now? And who could this guest be? And why the strict demands?" he wondered as he reluctantly accepted the offer.
That night he did not sleep well. On Sunday, he got out of bed at 5am, and began cleaning the compound together with his wife Mercelina Shiunza and their three children.
In the morning, more guests arrived. They grilled him and moved around the compound as if searching for a lost coin.
By noon, the chief and more guests arrived and informed Malienga that he needed to be ready to receive the guests, and this is when they disclosed that President Uhuru Kenyatta may accompany the guests.
Malienga was shaken on hearing the news. "We quickly looked for our best wear, and we sat calmly to wait for the special guest."
This was less than a week after piped water was connected to his home by Siaya and Bondo Water Project.
The President was set to launch the Sh2.4 billion Sibo Water Project a few metres away, and being one of the beneficiaries, the organisers had planned to have him visit the home.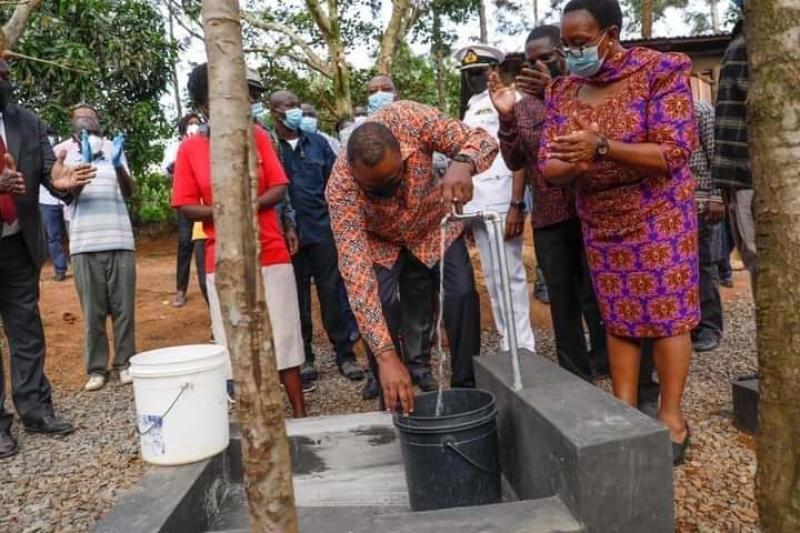 By around 5pm, the President, accompanied by former Prime Minister Raila Odinga and a host of leaders from the region, arrived.
And after a short introduction, he greeted Malienga and his family, before symbolically turning on the tap for the water to pour.
The President then sought a photo session with the family, and in the process, asked Malienga's children about their education. "The President asked the second-born, 13, and third-born, 11, where they went to school, and what they aspired to be when they grow up. They said doctor and pilot respectively," said Malienga.
The two are in Standard Six and Seven respectively at Rawalo Primary School.
The President then instructed Education Cabinet Secretary George Magoha, who had accompanied him, to take note of the family, and that he would sponsor their education.
He also promised to sponsor the firstborn, a second-year electrical and electronics student at Maseno Polytechnic, in his schooling.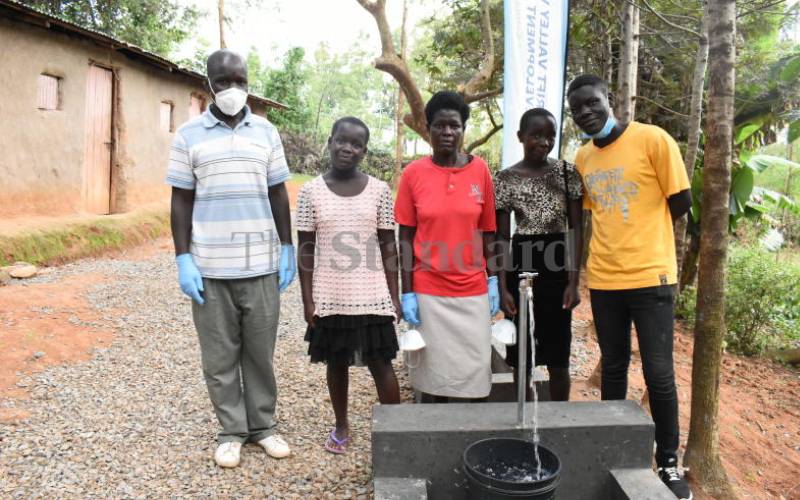 Malienga, a casual labourer, was all smiles as he says he has been struggling to raise school fees for his 21-year-old son. "I was already worried about the younger children because I do not have a stable income. I rely on menial works at construction sites and farms."
But according to the father of three, he had planned to tell the president his problems but was unable to do so.
"When I heard that it was the President coming to my home, I had planned to share with him a number of issues, but it is sad that I wasn't given enough space to express myself," he said.
His wife, Shiunza said they had sought to request the President to help them construct a better house, as their tiny mud-walled house is not in a good shape. "Now that he saw our condition and offered to educate our children before we could approach him, we know he understands our situation," she said.
The couple, however, hopes the President invites them to discuss further the sponsorship of the children. "We will take a cock to the President, and we hope he will accept it as an appreciation for his humble gesture to us."