Why ODM's Pavel Oimeke won Bonchari by-election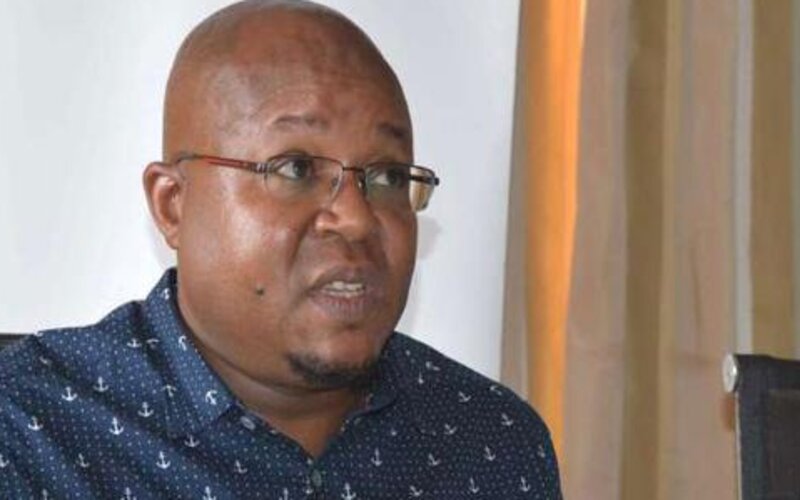 Pavel Oimeke's win in the May 18 Bonchari mini-poll surprised friends, and shocked foes in equal measure.
Until his smash-and-grab style of victory, a section in the political circles dismissed him as that sophisticated man, who would find it difficult convincing the mwananchi that he was their best bet.
Oimeke comes from a corporate background. He was in early March 2021 forced out of the Energy and Petroleum Regulatory Authority (EPRA) as its Director-General due to corruption allegations.
After his resignation from the agency, Oimeke retreated to the village. The Bonchari parliamentary seat was vacant, and it needed filling.
The immediate former MP, John Oroo Oyioka, died on February 15, 2021 after a long illness.
ODM's surprise choice
When ODM announced on March 18 that Oimeke would fly the Party's flag in the upcoming Bonchari by-election, many wondered why would the political outfit settle on a man, who was yet to remove the graft allegations yoke off his shoulder.
However, beneath the brewing surface politics, was a concerted strategy that would guarantee the 47-year-old victory in the election, which, at the time, was one month away.
Oimeke's arsenal was simply assembled: money and priceless counsel from seasoned Gusii region's political-no-pushovers such as area Governor James Ongwae, Senator Sam Ongeri and Woman Representative Janet Ongera. With the county's top hierarchy ready to fight for him, Oimeke's work was halfway done.
Ongwae, a serial winner in elective contests, was the engine of Oimeke's campaigns. The county chief organised the rooting orchestra, which went from door to door drumming up support for Oimeke.
With his nonpareil negotiation skills, Ongwae pulled nearly all politicians of note in Kisii County to his side. Now these foot soldiers were getting their hands dirty, all to Oimeke's favour.
The heavyweights that Ongwae did not manage to bag, however, were Kitutu Chache South MP Richard Onyonka and his Kitutu Chache North counterpart Jimmy Angwenyi.
The two threw their weight behind Jubilee Party candidate Zebedeo John Opore, a veteran politician, who once served as Bonchari Constituency MP between 1997 and 2007, and also an assistant minister for Information and Broadcasting.
South Mugirango lawmaker Sylvanus Osoro, a die-hard Deputy President William Ruto man in Kisii County, supported UDA's Teresa Bitutu.
Ongwae attributed Oimeke's win to serious grassroots mobilisation, an experienced campaign team and God's grace.
"We thank God for his mercy. I thank all the ODM leaders on the ground, including our good senator Prof. Sam Ongeri, County MP Janet Ongera and everyone who was involved in this victory. We must also thank the people of Bonchari for taking our campaign messages seriously. Let me also congratulate the winner Pavel Oimeke," Ongawe said, shortly after Oimeke garnered 8,049 votes to cross the finish line at Position One.
Jubilee's Opore got 7,279 votes, while UDA ticket-holder Bitutu came third with 6,964 votes.
Kisii Senator Sam Ongeri said "deep focus" birthed the outcome, which swung to Oimeke's favour.
"Despite the many challenges [that] we were subjected to, which are in public domain, we kept our eyes on the ball," he said.
Party leader Raila Odinga and ODM Treasurer Timothy Bosire were among the people Oimeke was grateful to for his victory.
"We planned well. We marketed our agenda. We won," said Bosire, who had a run-in with security officers in the run-up to the polls over allegations, which are yet to be substantiated, that he was planning malpractice.
During the campaigns, Oimeke pledged to complete development projects commissioned by his predecessor.
"There are several stalled infrastructural projects that I promise to help complete. These include schools, roads and the Suneka Airstrip," he said, pledging to revamp the agricultural sector in the constituency.
A happy Raila
Raila Odinga was among the first people to call Governor Ongwae to appreciate him for a "job well done" in ensuring ODM spared him the blushes.
"An elated Odinga called Ongwae on Tuesday night to thank him for fuelling and oiling the campaign machine," said a source, who sought anonymity.
This man Oimeke
Pavel Oimeke, 47, is a renewable energy specialist, who has close to 20 years' experience in the profession.
He was first appointed as the Director-General of EPRA on August 1, 2017. He won a second three-year term, but before he could complete his second term, he was accused of demanding a Sh200,000 bribe from a closed petrol station in Nyanza. He denied the allegations.
Prior to joining EPRA, Oimeke was involved in research and development of renewable energy solutions for the manufacturing and tea sectors in Kenya.
He served as a consultant for the World Bank funded multi-agency programme, the Lake Victoria Environment Management Programme (LVEMPII) implemented in Kenya Uganda and Tanzania.
He has also consulted in Renewable Energy and Energy Efficiency in Uganda and Malawi.
Oimeke has also worked at Finlays Kenya Limited and KTDA in research and development of renewable energy and energy efficiency solutions for the manufacturing and tea sectors in Kenya.
The MP-elect holds a Bachelor's Degree in Chemical and Process Engineering from Moi University, a Diploma in Energy Planning and Use from Life Academy in Sweden, a Certificate in Corporate Governance, and is currently pursuing a Master's Degree in Sustainable Energy Engineering from Kenyatta University.
He is registered with the Institute of Engineers of Kenya (IEK), the Association of Energy Professionals East Africa (AEPEA), and Engineers Board of Kenya (EBK) and is a member of the Institute of Leadership and Management (ILM), UK.