The big-hearted granny saving teenage mothers, widows in Kisumu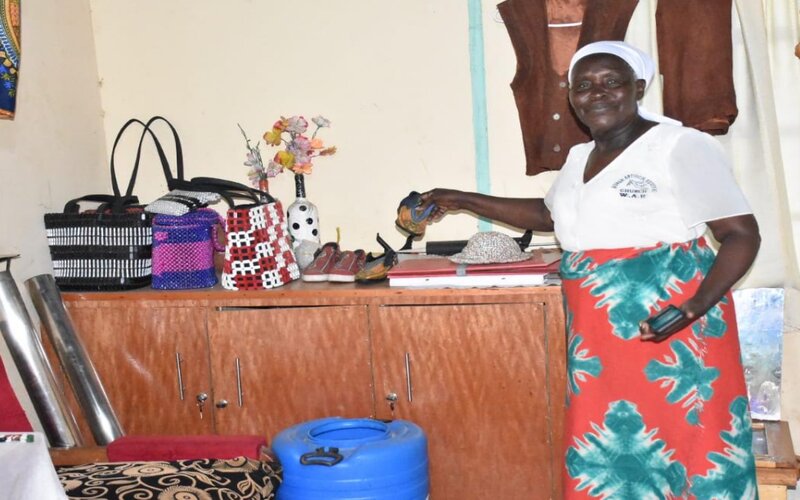 A 77-year-old woman from East Kolwa in Kisumu East Sub-County has been taking care of abandoned teenage mothers and widows for 25 years now.
Florence Otieno says the initiative has enabled her to "give a second chance to a vulnerable group of women".
Otieno first put up the rescue centre at her home in 1996 after being involved in a road accident, which left her partially paralysed.
"The crash made me discover that life can be lost within a second. Due to that fact, I pledged to make the society I live in a better place by helping the vulnerable. In this case, it is majorly teenage mothers and the widows," she told The Standard.
The septuagenarian has thus far rescued 38 teenage mothers, and at least 12 widows.
As the number of girls increased in her rescue centre, so did her financial responsibility.
Otieno said she, consequently, had to devise new survival methods.
"I set aside a parcel of land for farming. The widows and the teenage mums would farm commercial crops, which we'd sell and use the proceeds to feed and clothe ourselves," she said.
Other girls diversified into sandal, shoe and handbag-making business. They use material from water hyacinth harvested from Lake Victoria to make the products. The money raised under this initiative is used to finance the girls' education.
Teenage pregnancies continue to be a headache for national and county governments.
Data by the Kenya Demographic and Health Survey (KDHS) indicates two out of ten girls in the country aged between 15 and 19 years are either pregnant or have given birth.
In Kisumu County, a multi-sectoral group headed by ODM leader Raila Odinga's wife, Ida Odinga, is at the forefront in raising awareness against premarital sex.
Otieno says her initiative has helped prevent some of the young girls in her centre from being exposed to sexual predators.
Benta Awino, a mother of two, is one of the beneficiaries of Otieno's rescue programme.
Awino's house in Orongo Village was recently deluged by heavy rains, which forced her to relocate. Otieno took the youthful widow in.
"I am thankful to Florence [Otieno] for starting this helpful cause," she said with a light Duchenne smile.