Fishermen change tide on HIV fight through testing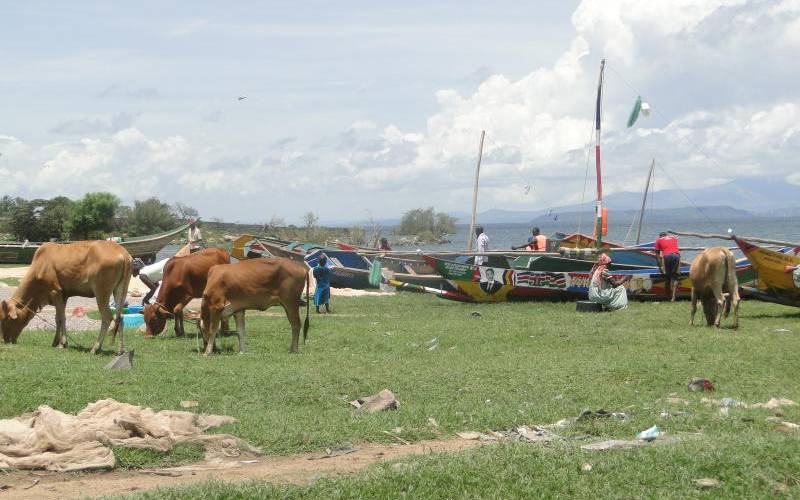 The sounds of ohangla music emanating from drinking dens and the voices of revellers can make one think that the nightlife in Wich Lum beach, Bondo sub-County is good.
In a radius of only 20 metres, there are about three bars, liquor shops, and video parlours.
These are backed by backstreet drinking joints that sell chan'gaa and other second-generation liquor.
Shops, kiosks and hawkers that sell cigarettes, sweets, condoms and snacks are busy, complimenting the beer-stocked bars and video parlours.
Off the main shore, Edith Achieng stretches from her bed to reach for her anti-retroviral drugs (ARVs).
She clears her throat as she narrates about her life at the beach.
Three days earlier, Achieng went to bed with two different men, and Sh3,000. All of them were new fishermen who had come to the beach.
"We used protection," Achieng says, adding that most of the men always visit the rooms when drunk and never bother to use protection.
Fishermen from neighbouring countries such as Uganda spend several days at the beach fishing.
They spend their free time in the company of women like Achieng.
Even though the mother of three knows her HIV status, she will always go to the pubs looking for 'lonely' men.
"I do this in order to feed and educate my three children," she says.
It is against this backdrop that Impact Research and Development Organisation – a non-governmental organisation embarked on a programme to sensitise the fisherfolk community on HIV and Aids.
According to Florence Owuor, a technical advisor for fisherfolk intervention, they target all those living in the fishing community.
"Based on the nature of their work, there are a lot of sexual activities going around in this community and this, therefore, makes them vulnerable to HIV," says Ms Owuor.
Fred Onyango, a fisherman at the beach recalls how the majority of the fishermen lived oblivious of the dangers they were exposing themselves to.
"Fish for sex was very rampant here some four years ago because fishermen had not known the importance of testing for HIV," says Onyango.
Gilbert Oyamo, a fisherman who has been at the beach for more than two decades said he tested HIV negative three years ago and has been going for tests after every three months.
The 48-year-old fisherman says he has lost many of his friends to the condition.