Man gets 10 years in jail for killing his grandma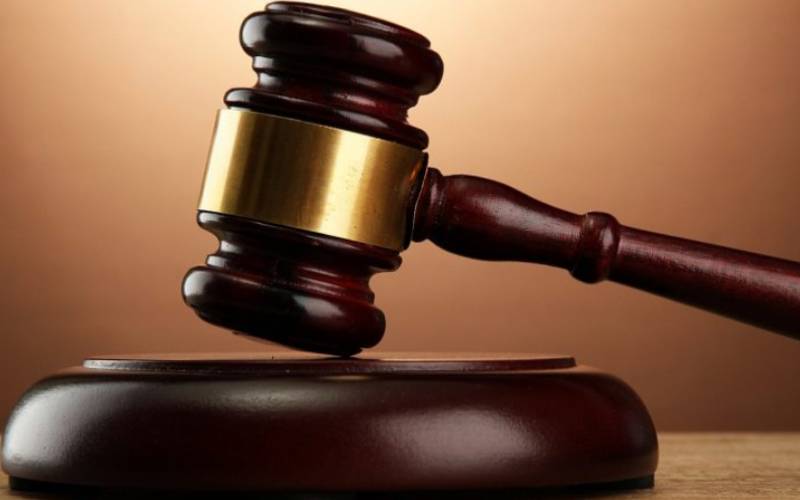 A man who killed his 82-year-old grandmother for failing to give him food will serve 10 years in prison.
Maxton Omondi, 21, confessed to the crime and entered into a plea bargain deal with the prosecution, which saw his charge reduced from murder to manslaughter.
He committed the offence on February 8 at Ramba village, Siaya, when he attacked his grandmother after a disagreement over flour he wanted to use to make porridge.
High Court Judge Roselyn Aburili said while the court had powers to condemn him to life in prison, it opted to exercise discretion.
"The accused should learn life skills and be rehabilitated to adapt to live with people before he can find his bearing back in the society," Justice Aburili said.
The judge noted that Omondi's paternal relatives were bitter with him following his crime.
The court was told how the suspect, who lived with his grandmother, returned home and demanded food from Jael Akuru.
Take a quick survey and help us improve our website!
Take a survey
When Akuru told him she did not have any food, Omondi demanded flour so he could cook porridge.
When he failed to get food or flour from her, Omondi dragged the elderly woman from her house and assaulted her. Akuru fell to the ground and became unconscious after the struggle with her grandson, court records show.
Omondi fled after committing the crime but was captured the following day as he cleaned his soiled clothes.
Akuru's body was found lying in a pool of blood in her house. An autopsy showed she had a deep wound on her body and a swollen knee.
Omondi confessed to the killing but pleaded with the court for leniency. His advocate told the court Omondi was a first time offender.
"The accused did not intend to kill his grandmother," the lawyer said.
A probation officer told the court how Omondi was abandoned by his father, which affected him.
Aburili declined a request to give Omondi a non-custodial sentence.