Senior County Government officials, journalists barred from attending Mama Sarah Obama funeral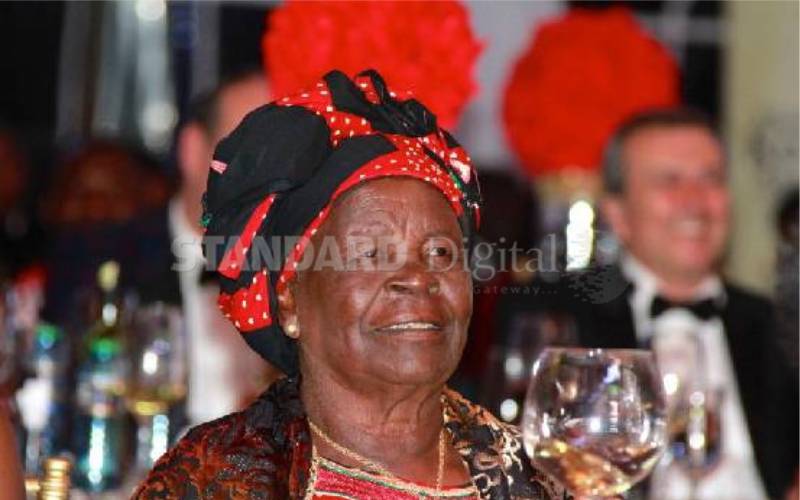 Several guests, villagers and journalists have blocked from accessing the late Mama Sarah Obama's home.
There has been tight security in the home, with several roadblocks manned by police officers blocking locals from accessing the home as the funeral service is underway.
Siaya County Executive Committee Member of Tourism Charles Ogada was not left out.
He had to make several calls before being allowed to get into the compound.
Hilda Were, a relative from Kendu bay questioned why they were being asked to produce passes before getting into their grandmother's home.
Ms Were said it was so absurd that only men were being allowed in yet according to Muslim traditions they were only supposed to wash the deceased and prepare her body for burial.
She added that they had been told by the police that only 30 people would be allowed inside the compound to take part in the burial.
"It is so sad that we had to come from Kendu bay but had to be stopped from getting inside the compound. The whole World knows that Mama Sarah's relatives do not leave in Kogelo and those who have been allowed in are not relatives but villagers," said Ms Were.
The funeral ceremony is currently underway with plans to inter Mama Sarah Obama's body before noon.