More TB cases recorded despite Covid stigma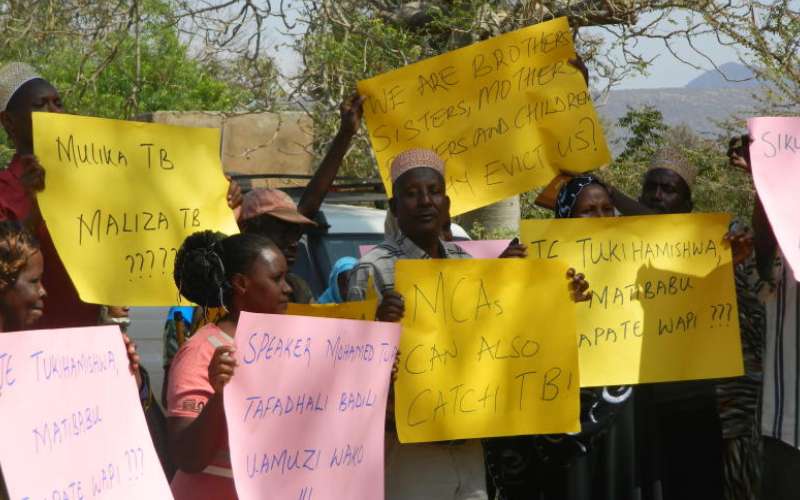 Siaya County has recorded a rise in Tuberculosis (TB) cases in the past three years.
The health department recorded 2,260 cases in 2020, up from 2,152 cases in 2019.
In 2018, the county recorded 2,126 TB cases while in 2016 and 2017, the county recorded 1,697 and 1,852 cases respectively.
The County TB Coordinator Mary Wambura said the increase was as a result of new strategies by the county government in tracking patients for testing.
Ms Wambura noted that despite the Covid-19 stigma that made residents shy away from visiting health facilities last year, they recorded more TB cases.
Speaking to journalists during a training workshop on how to report on TB and leprosy cases, Wambura said her office had organised mass TB screening in two gold mines in Bondo and Ugunja and also Yala Sub-county Hospital and Siaya County Referral Hospital this month ahead of World TB Day celebrations.
"Siaya is among the six counties in the country that had an increase in cases of TB... Most counties experienced a drop in cases because of Covid-19 pandemic. Patients failed to visit health facilities to seek treatment because of stigma since symptoms of TB are similar to those of Covid-19," said Wambura.
She said they used community health volunteers to pick samples from patients at home.
According to the TB coordinator, the county has trained laboratory staff who operate special machines used to diagnose TB.
She said a key achievement of the county has been ensuring children below five years who are diagnosed with TB are treated in hospitals.
"Counties never do well in this area but we have tried. It takes a lot of counselling for parents to accept and bring their children below five years for prevention treatment," she added.
Take a quick survey and help us improve our website
Take a survey
Some of challenge she cited include inadequate personal protective equipment, high turnover of laboratory staff and training gaps for such staff.