President Uhuru renames Gusii Stadium in honour of Simeon Nyachae
President Uhuru has allocated Sh150m to the county government of Kisii for the completion of Gusii Stadium.
The president also renamed it the Simeon Nyachae Stadium in honour of the late veteran politician.
"In his memory, as a government, we have considered it fit to rename this stadium (Gusii Stadium) the Simeon Nyachae Stadium. And to ensure that this stadium is completed by the end of this year and to an international standard, we will allocate an additional Sh150m to the county government," said President Uhuru.
President Uhuru Kenyatta made the announcement on Monday at Gusii Stadium in Kisii County where joined mourners for the funeral service of former Cabinet Minister, politician and long-serving public servant Simeon Nyachae.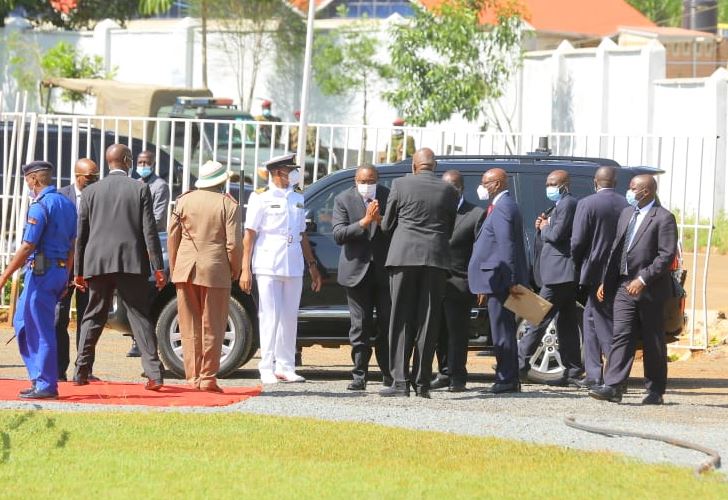 He described the late Nyachae as a "disciplined and honest man of dignity" whose service to Kenya was characterised by utmost integrity.
"Without doubt, he was a disciplinarian. Not only a disciplinarian in disciplining others but in the discipline with which he carried himself," said Uhuru.
The president said Mzee Nyachae lived by the same standards that he expected of others.
"What he expected of others is what he expected from himself," said the president. "He did not talk at people and do the opposite. What he told us to do, he himself did. That is the manner in which he lived his life."
Uhuru said he held him with high regard, as a man who gave him invaluable advice throughout his life.
"I have known Mzee Nyachae since I was a child. He has given me unforgettable advice on numerous occasions… Just as he guided me by the hand, I will do the same for his family and continue this journey with them," said the president.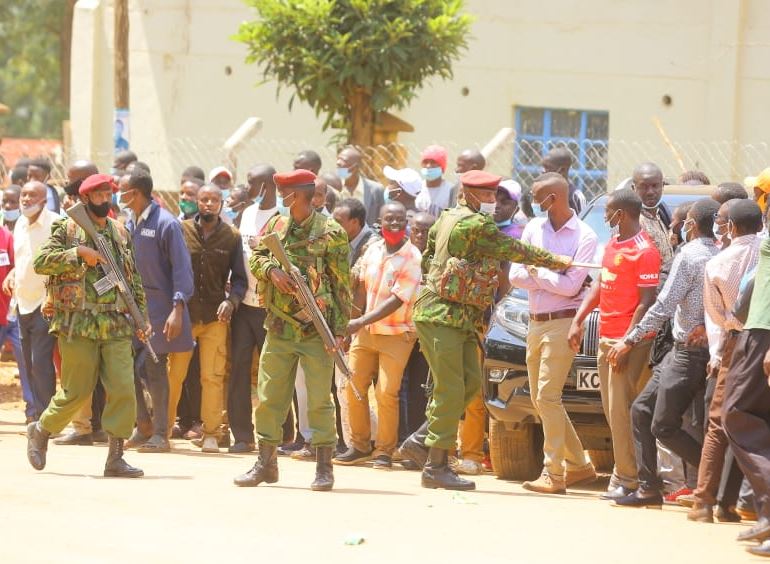 President Uhuru ordered the Cabinet Secretary of Sports to set up a sports academy at Nyanturago Stadium in Kisii in honour of Mzee Nyachae and his love for sports.
"Today I direct the Cabinet Secretary of Sports, Culture and Heritage to embark immediately on setting up a sports academy at Nyanturago Stadium," declared the President.
He as well renamed the stadium Nyantika Mayoro Sports Academy.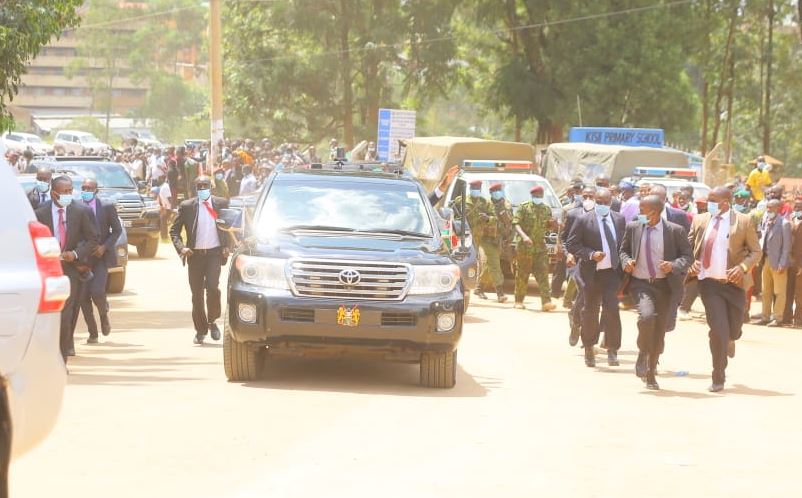 Nyachae sought political office in1992 and served as Nyaribari Chache MP for 15 years. He contested the presidency in 2002 on a Ford-Kenya ticket. He finished third after Kibaki and Uhuru Kenyatta.
He died on February 1, aged 88. His family confirmed he was diagnosed with cancer in 2012 and received treatment in Kenya and the UK.