Sacked county staff want Governor Nyaribo jailed for contempt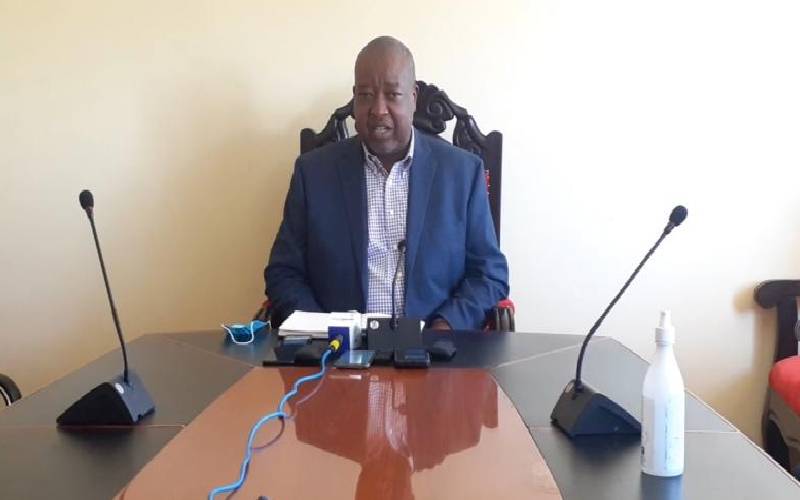 Five Nyamira County Executives who were dismissed by Governor Amos Nyaribo want the county chief committed to jail for likening a legal suit against him to a donkey farts.
The former executives accused Governor Nyaribo, County Secretary and six others of denying them entry into the office despite Employment and Labour Relations court ordering they be reinstated.
"In total disregard of the Court's orders, of January 18, the first respondent (Governor), in defiance while addressing media on application quest and this instant suit, he likened the proceedings hereof to a farting donkey," the affidavit that was signed by the applicants' legal representatives Wamuyu and Company Advocates read in part.
They obtained court orders requiring the governor and eight other respondents to appear before the Employment and Labour Relations Court in Kericho to convince the court against the prayers of contempt.
Douglas Bosire (Health), Zablon Onchiri (Lands and Physical Planning), Bernard Osumo (Public Administration), Muga Omwanza (Public Works) and John Omanwa (Finance and Planning) lodged the contempt of court proceedings against Nyaribo, County Secretary James Ntabo and six others.
The former executives who were rendered jobless early January after the death of John Nyagarama on December 18, 2020, had moved to court to contest what they termed illegal dismissal.
The orders that Governor Nyaribo reportedly disobeyed were issued 14 days ago requiring him to reinstate the officers to their respective offices, pending hearing and determination of the suit.
The matter is set to be heard with both parties present on Thursday at the Kericho Law Courts.