Court halts vetting of deputy governor nominee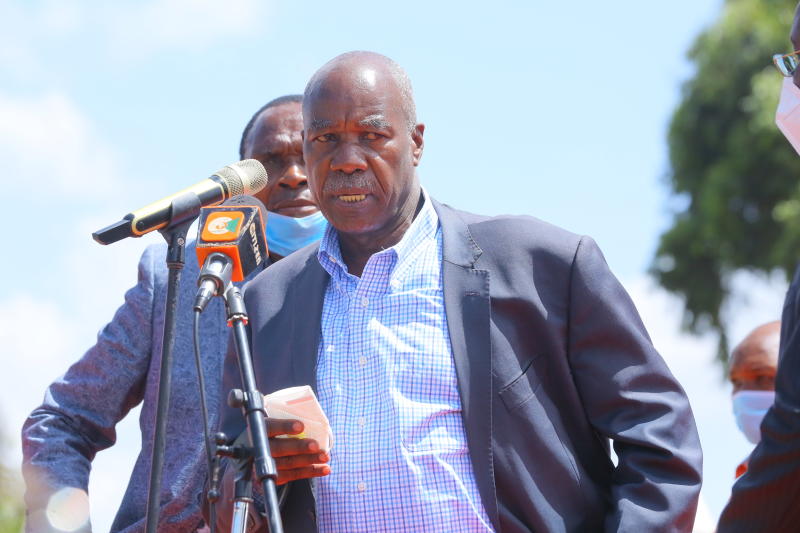 Nyamira Governor Amos Nyaribo faced the first hurdle of his new administration after a Nairobi court stopped the vetting of his nominee for deputy governor.
Employment and Labour Relations Court Judge Maureen Onyango stopped Nyamira County Assembly from receiving, vetting or approving the nomination of James Gesami (pictured) as deputy governor until a case filed by a resident challenging the nomination was determined. "The governor, speaker and clerk of the county assembly are hereby restrained from presenting the name of James Gesami to Members of the Nyamira County Assembly for vetting as deputy governor pending determination of the suit," ruled Justice Onyango.
Nyaribo took over as Nyamira governor last month following the death of John Nyagarama. He dissolved the county Cabinet and nominated former West Mugirango MP Gesami to deputise him.
However, Vincent Mariita filed a petition challenging Gesami's nomination, claiming the governor did not follow the right procedure. Mariita argues that the former MP does not have the requisite qualifications to be deputy governor and wants Nyaribo compelled to nominate another person.
He also contested the governor's decision to reconstitute the government by naming 10 new executive members and submitting their names to the county assembly for vetting.
Through lawyer Herman Bunde, the petitioner claimed that the governor failed to consider the youth and some regions in the appointments.
"He exercised his power with scorn and contempt in clear violation of the Constitution, which demands fair representation. He breached the principles of fair labour practice by nominating his cronies instead of allowing fair competition, merit and transparency," said Bunde.
He alleged that some of the Executive member nominees do not have the right qualifications to head the dockets.
The lawyer further claimed that the governor and the county assembly did not consider public views in the nominations.
The judge directed the governor and the county assembly to respond to the suit within seven days and transferred the file to Kisumu for hearing on January 20.