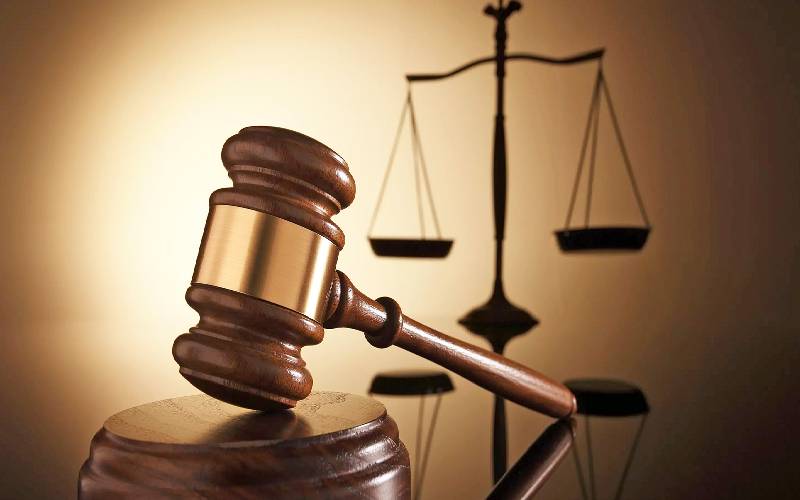 The family of a 22-year-old Kenyatta University student, who was murdered in Homa Bay, wants his killers brought to book.
Stephen Junior Sure, a second-year student pursuing a bachelor's degree in mathematics and computer science, was stabbed to death at Kanyariro village, Central Karachuonyo Location in Rachuonyo North.
His mother Jecinter Atieno Sure and eldest brother Kennedy Onyach said nobody had been arrested since the incident occurred on December 30, 2020.
Ms Atieno said her son was killed by two young men who are well-known in the village.
Read More
Trouble started when Sure met the two men on his way home from Russia playground in the neighbouring Kamser location where he had gone to play football.
The two men got hold of him before one of them stabbed him with a sword in the abdomen.
Sure collapsed and died on the spot.
Atieno told The Standard that her son called out for help, but by the time people responded he had already died.
"I never saw my son alive again by the time we rushed to the scene. He had already died," Atieno said.
The body was taken to Kendu Adventist Hospital mortuary where a postmortem revealed that the sword had damaged his heart and lungs.
"Pathologists discovered that the death was caused by extensive damage to his heart and lungs," said Atieno.
She wants he son's killers arrested and charged, saying those who stabbed her son were known.
"As a family, we reported the matter to the police and we are appealing to the State to accord us justice," said Atieno.
Mr Onyach said the culprits should be brought to book to serve as an example to others.
"They committed injustice against my brother. We appeal to the State to ensure the law takes its course," said Onyach.
Rachuonyo North sub-county deputy police commander Nelson Omwenga said they had identified the suspects and recorded statements from witnesses.
"The suspects fled after the incident. We have made all the necessary arrangements to ensure they are arraigned as soon as they are arrested," said Omwenga.