Four family members die, three others injured in road crash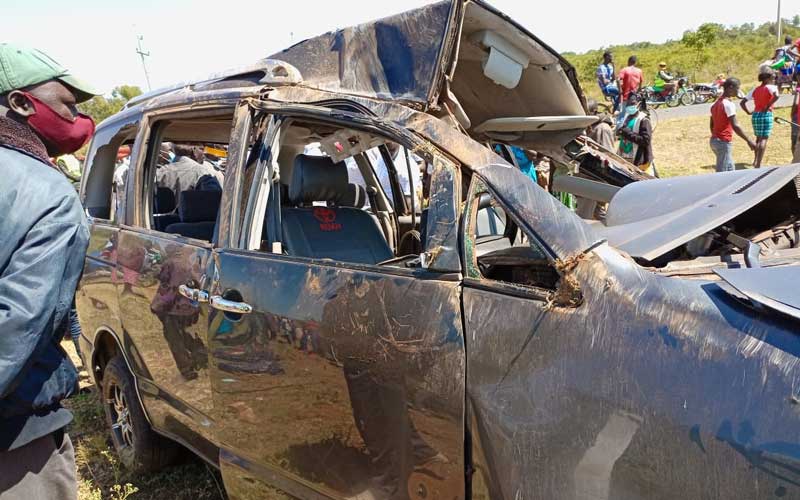 Four people have died and three others seriously injured in an accident near Karemo junction along Bondo-Usenge road.
The vehicle was headed towards Usenge town.
According to Walter Odek, who lost his kin in the accident, the driver of the ill-fated car tried braking when a vehicle ahead of them made an abrupt turn.
When the driver tried to make an emergency stop, he lost control of the vehicle that veered off the road and rolled, Odek told Standard Digital.
Odek said they were going to a funeral in Usigu area, revealing that the crash claimed the lives of four grandparents (two grandmothers and two grandfathers).
He added that three other members of the family sustained severe injuries.
Bondo Sub-County Police Commander Roseline Chebosho confirmed the incident, noting that the bodies have since been removed to Lwak Mission Hospital mortuary.
She told Standard Digital that the wounded have been rushed to Kisumu for treatment.